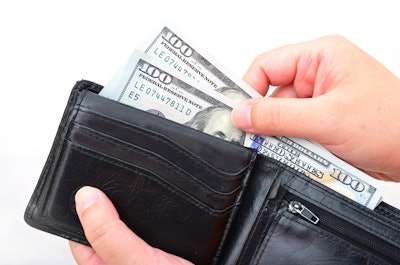 For several years, Healthcare Packaging's "sister" publication Packaging World has conducted an annual Salary Survey with the Institute of Packaging Professionals. The survey is developed in cooperation with MBS Advisors, with results tabulated and summarized by Kane Consulting.
The 2018 survey, which provides results for the previous year, showed that the overall global salary/bonus/cash incentives/commission reached $117,050, barely topping the previous year's $116,910. The positive news: among domestic respondents, incomes hit $121,708.
The 2018 figures were based on 1,182 respondents globally who work in a wide range of industries. In fact, respondents had 18 separate industry choices and they were able to check any and all of the industries in which their companies conducted business. One-third of respondents indicated their companies do business in medical, while 28% checked pharmaceutical.
For the first time, Healthcare Packaging asked for a specific cut of information based exclusively on pharmaceutical and medical field respondents, which narrowed considerably the number of respondents. The results were as follows:
• Based on 86 respondents, medical pros earned an average of $115,790 in the 2018 survey, up from $113,920 reported the previous year by 67 respondents.
• On the pharmaceutical side, 2018 earnings averaged $125,430, more than their medical counterparts, but down considerably from the previous year's $142,360. Take note, however, that respondents totaled 42 this year; 37 in 2017.
Companies in this article