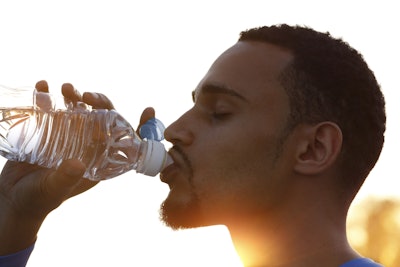 Bottled water not only has become the largest application for plastic closures, but it also promises and the greatest growth opportunities through 2021. Global plastic caps and closures demand is projected to advance 4.1% annually to nearly 1.9 trillion units by that same year, according to Global Plastic Caps & Closures Market, a new study from The Freedonia Group.
Its research shows that threaded plastic caps and closures accounted for the largest share of plastic caps and closures demand in 2016, which Freedonia says will continue to do so going forward, totaling 67% of the market in 2021.
Advances for threaded plastic caps and closures will be affected to some extent by competition from value-added closure dispensing and child-resistant closures.
Meanwhile, the study notes that dispensing caps are becoming increasingly popular in applications once dominated by standard threaded caps, such as single-serve bottled water and sports drinks. These beverages are often packaged in plastic bottles featuring flip-top or push-pull caps that enable easy, on-the-go dispensing without requiring the removal of the cap.
The Asia/Pacific region will see the fastest demand growth of any global region through 2021. Increased food, beverage, and pharmaceutical production will drive above average growth for every product type.
Global Plastic Caps & Closures Market, published 12/2017, with 239 pages, is available for $4,900. For details, contact Corinne Gangloff by phone at 440/684.9600 or by email [email protected].
Companies in this article