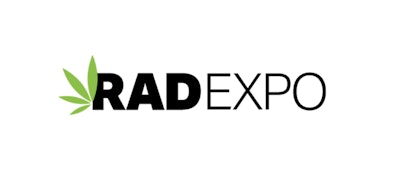 The RAD Expo will be held in Portland, OR at the Oregon Convention Center on Jan. 17-18. All future owners, current owners, buyers and employees of marijuana retail stores and dispensaries will be admitted free of charge if they register in advance or pay $25 on the day of the show. The general public will not be allowed admittance.
Marijuana Venture Magazine Publisher, Greg James, says, "We looked around and saw that the retail side of the business was not being well addressed. There are dozens of trade shows that focus on growing and cultivation, but no national trade shows for the people who actually sell legal marijuana."
Exhibitors will include retail design firms, fixture manufacturers, lighting experts, growers and snack food companies, POS sales products, shelving, display cases, accessories, food, drinks, refrigerators, programming consultants, packaging, POP displays, legal, accounting, CBD products, and medical products.
About The RAD Expo:
Dates: Jan. 17-18, 2018
Location: Oregon Convention Center, Portland
Admission: Free for qualified future owners, current retail store/dispensary owners, buyers and employees
Exhibitors: Booths and a variety of sponsorship packages are available. Use discount code EARLYBIRD20 for 20% off your booth. Offer ends Nov. 1, 2017.
More Information: www.TheRadExpo.com
Phone: 425-656-3621
Email: [email protected]