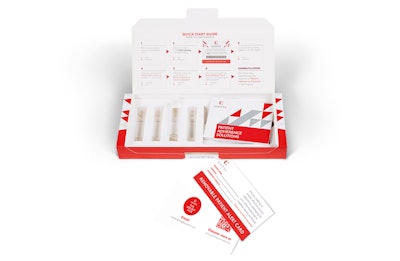 Roughly half of patients with chronic diseases in developed countries fail to take medication as prescribed. 10% of deaths in the US are due to lack of patient adherence, and 13% of total healthcare expenditures in the UK are linked to solving non-adherence related issues. This can be attributed in part to soaring healthcare costs that place the task of administering drugs on the patient rather than a doctor.
Alan Davies, Global Design Manager at Essentra, gave a presentation today on the Innovation Stage that addressed this issue and explained how creatively designed, engaging packaging solutions can help patients comply with the provider's suggested practices.
There are several layers between receiving a prescription and actually getting it filled, and each represents an opportunity for compliance to fail. Consider this:
Of 100 prescriptions written:
50-70 are actually filled
48-66 are picked up from the pharmacy
25-30 are taken properly
5-20 are refilled as prescribed
There are a variety of reasons folks fail comply with prescriptions. There could be a lack of education or cultural misconceptions that get in the way. Healthcare systems could fail to properly address the patient's needs or the cost of a drug could be a deterrent. There's no panacea for adherence, but there are things that can be done on the packaging side to improve the situation.
Tamper evidence and reclosable cartons can ensure the drugs get to the patient as intended. Some of Essentra's packaging solutions contain a "crumple zone" that create space around fragile products such as glass vials for added protection. A quick start guide inside the packaging provides easy step-by-step instructions for the patient to reference, while a temperature indicator ensures the active ingredients remain effective. Additional literature can be included in the form a booklet within the packaging, and a removable patient alert card provides a portable identifier to inform healthcare personnel of the patient's needs in case of an emergency. Obviously not all features are relevant to each medication, but manufacturers can pick and choose options to ease the burden of drug administration to improve compliance on the patient's end.
Companies in this article