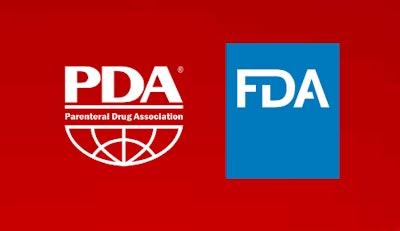 Creating, encouraging and supporting a "culture of quality" is a running theme at the FDA/PDA Joint Regulatory Conference in Washington, D.C., where discussions on quality existed in the plenary sessions as well as a variety of breakout sessions throughout Day 1 of the conference.
Company mindset is key to establishing a "culture of quality" and that must be dictated by the CEO and executive team and be a continuous effort, says Jon Pinion, II, Chief Quality Operations Officer, Executive VP, Bioanalytical Research and Development at Ultragenyx Pharmaceutical. Ultragenyx is a manufacturer of drugs to treat rare and orphan diseases.
Pinion says that cost efficiency should be a result of robust quality. Creating a responsible quality culture and mindset must be part of the CEO/executive team's agenda. At Ultragenyx, they encourage employees to have a strong sense of ownership and price in their work, to be self-motivated, and disciplined and aware of cross-functional needs. Through their "culture of quality" efforts, Ultragenyx has seen positive business impacts such as reliable uninterrupted supply, reduced waste, increase speed to market, predictable outcomes and cost reduction.
Guy Villax, CEO of Hovione agrees. As a CEO, he says, it has to be established that everyone in an organization shares responsibility for the quality of their products and that everyone must be quality-minded. Villax encourages his employees to be open and transparent and notes he's often the first to call FDA or order investigation/root cause analysis if something goes wrong, so his teams can learn from issues and fix them. Villax says it's important to keep patients in mind…the medicine they're creating literally saves lives.