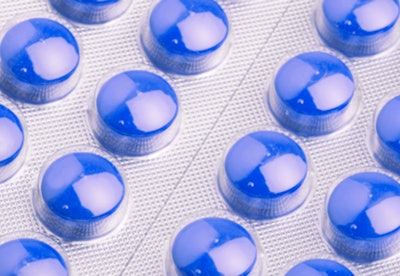 For years, graphene has been touted as a potentially game-changing material because of properties like its efficient heat and electrical conductivity, as well as its extreme strength relative to weight.
The ultra-lightweight material may one day have applications in packaging: ACS Nano recently published research in which graphene-infused polymer film reduced water vapor ingress by one million fold compared to the polymer film on its own. An accelerated aging test suggested an organic photovoltaic device—with a shelf life 30 minutes in the standard polymer film—would last over one year in the graphene-infused film.
The findings indicate that adding graphene to packaging may one day help protect moisture-sensitive drugs and electronic devices, such as semiconductors and sensors, currently wrapped in standard plastic films and blisters. Though researchers have struggled to find ways of producing defect-free graphene at low cost, a team at Friedrich-Alexander-Universiät Erlangen-Nürnberg (FAU) published a report in August 2016 after discovering a cost-effective method for synthesizing graphene involving exposure to benzonitrile. The process generates a high quality single-layer graphene that can be cut without producing defects.