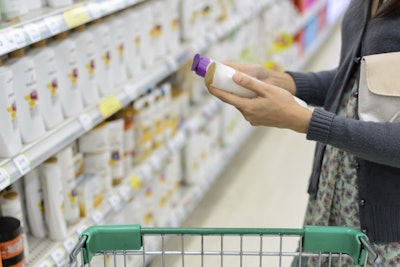 Packaging can answer a brand's complex challenges, including safety, sustainability and retail experience.
That theme emerged from WestRock's fourth-annual Packaging Matters™ survey, which this year included 2,000 U.S. consumers
Respondents found that the importance of packaging to U.S. consumers, those who said that packaging is very or extremely important to their satisfaction with products, has increased over the past two years. Meanwhile, the relative importance of other factors such as product quality, price, convenience, and brand have stayed constant or declined over the same period.
"WestRock's Packaging Matters™ study provides important research that will help us and our customers better understand the attitudes of consumers about packaging," says Steve Voorhees, WestRock CEO. "This better understanding of consumer attitudes about packaging will improve our and our customers' ability to succeed in the marketplace."
The study showed the following:
·Packaging is as important as brand. The importance of packaging to product satisfaction has directionally increased over the past two years from 18% to 26%.
·Functional features drive satisfaction. More consumers say they have purchased a product again because of the packaging's functionality (60%) than say they have done so because of the packaging's aesthetics (38%).
·Packaging has an impact on brand loyalty. Some 35% of consumers say they have switched brands because of new packaging.
·Beverage packaging tops the satisfaction list; takeout meals need improvement. Nearly seven in 10 consumers are very or completely satisfied with both non-alcoholic and alcoholic beverage packaging, while less than half are satisfied with packaging for to-go meals.
WestRock also surveyed 200 professionals who work at consumer packaged goods companies and have influence over brands' packaging decisions. The survey found that these packaging professionals also recognize the importance of packaging, but while 66% of packaging professionals say that their brand is already making a strong effort to improve packaging to meet consumer needs, only 14% of consumers strongly agree with that statement.This indicates there is much to learn from the different perspectives of consumers and professionals that can help improve satisfaction and drive purchase intent and brand loyalty.
"WestRock's Packaging Matters research adds to the packaging professional's knowledge by connecting them with the minds of consumers so that they we can better meet their needs," says Erin Weinland, the company's director of consumer insights. "This provides a roadmap to innovate and test out new ideas that are consumer-driven."
Companies in this article