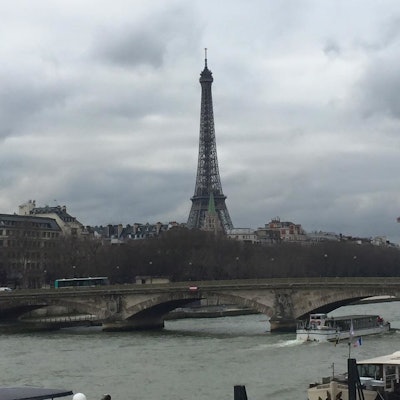 Pharmapack Europe, organized by UBM EMEA, announced the winners of the 2016 Pharmapack Awards.
In total, four cutting-edge innovations were awarded in the Exhibitor Innovation category, with an additional three products honored in the Healthcare Product category.
The award ceremonies were held on Feb.10,for the Exhibitor Innovation awards and were presented by event director Anne Schumacher, and Feb.11for the Health Product award, which was chaired by Pr Philippe Arnaud, Hospital Pharmacist, Chief of Pharmacy Department –Bichat-Claude Bernard Hospital, AP-HP, ANSM Expert.
The Innovation Gallery offered a unique opportunity to discover the latest innovations in packaging and drug delivery solutions. Each of the 21 innovations showcased at the Innovation Gallery were entered into the awards.Best Exhibitor Innovation for "customisation and user-friendliness"was awarded toBiocorp for Easylog; Best Exhibitor Innovation for "convenience and easy of use" toEVEON - Intuity®Lyo;Best Exhibitor Innovation for "efficient re-use and drug tampering prevention":Injecto – Injecto 0.5m; and finally,Best Exhibitor Innovation for "patient protection and cost-efficiency" toPylote – PYCLEARTMPROTECTION.
Biocorp's Easylogis asensor that converts all injection devices into internet-connected and communicating devices. This enables it to collect injection data, and differentiate doses selected and delivered, providing users with reminders for drug delivery, alerts in case of double injection, access to patients' historical data and a personalized logbook. This system avoids reporting errors or over dosage, and provides quality real time information".
Intuity® Lyo by EVEON is an automated drug preparation solution which simplifies the number of components and steps for the users andis particularly suitable for chronic therapies requiring regular dosing. Ongoing feasibility studies and customized co-development activities are underway for several pharmaceutical companies.
TheInjecto 0.5ml received a prize for its functionality, which eliminates reuse and drug tampering when administering the injection device. At a first glance, Injecto is similar to a prefilled syringe, but a closer look will disclose that it omits the traditional piston rod utilized in standard prefilled syringes.
In patient protection and cost-efficiency, Pylote's PYCLEARTMPROTECTION received an award for its breakthrough industrial innovation that replaces preservatives in consumer end products, notably in ophthalmic medical sector. PYCLEARTMPROTECTION uses a green chemistry that solves the problem of the risk of contamination without use of preservatives in pharmaceutical products.
In the Best Health Product category, there were three winners, awarded for"veterinary packaging and ease of use","compliance and convenience" and "safety of use". These awards were given respectively toElanco & Neopac for its Twist'n'use Osurnia, Ethimedix SA for theSmartbottle, andFresenius Kabi for Levobupivacaïne Kabi freeflex bags.
Osurnia®developed by Elancowas recognised for its unique, innovative gel treatment for ear infections in dogs, which requires only two applications seven days apart.
The SmartBottle®was selected for its innovativecontrolled oral drug administration without any risk of abuse, misuse and diversion for the patient and the health care provider.The product allows fora unique and revolutionary medical device for controlled drinkable drug delivery, first used with drinkable morphine and thanks to the biometric authentication, theSmartBottle®prevents accidental drug overdose and guarantees the adherence to treatment by the patient.
For safety of useFresenius Kabi was awarded for its Levobupivacaïne Kabi in freeflex®bags. This new colored coded system helps avoid any dangerous intravenous administration of the product andthanks to the sterility of the addition port, there is no need to decontaminate, which is safer and time-saving.
"To get so many high quality and genuine innovations from exhibitors and visitors demonstrates the esteem the industry holds these awards in, and the remarkable cutting-edge work being undertaken in both drug delivery and packaging industries," said Anne Schumacher, Event Director at Pharmapack Europe.