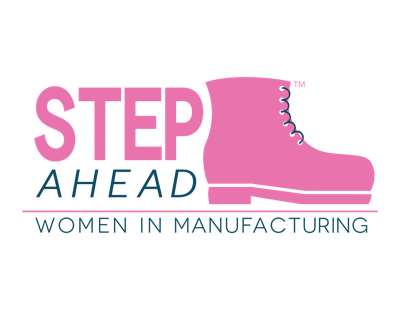 The Manufacturing Institute seeks to address the skills gap by inspiring the next generation with stories of manufacturing leadership and accomplishment. One example, Veronica Singh of Menges Roller, is a purchasing manager who "knows laminating processes better than most engineers."
"Growing up, I never dreamed that manufacturing was in my future," says Veronica Singh, but "seeing the potential of manufacturing, its adaptability in times of change, never ceases to amaze and inspire me."
Singh, Engineering Estimator and Purchasing Manager with Menges Roller, Wauconda, IL, will be inspiring others as one of 160 women being honored Feb. 6 in Washington, D.C. with a Women in Manufacturing STEP (Science, Technology, Engineering and Production) Award.
"The STEP Awards are part of the larger STEP Ahead initiative launched to examine and promote the role of women in the manufacturing industry through recognition, research, and best practices for attracting, advancing, and retaining strong female talent," says Jennifer McNelly, President of The Manufacturing Institute. "These women are the faces of exciting careers in manufacturing."
The Manufacturing Institute, a division of the National Institute of Manufacturers, annually honors women who have demonstrated excellence and leadership in their careers. Honorees come from a variety of industries, from healthcare to consumer products to industrial machinery, and work in jobs at all levels, from the factory floor to the corporate suite. McNelly says each "has made significant achievements in manufacturing through positive impact on their company and the industry as a whole."
Women from more than 110 companies, large and small, are being honored. Menges Roller makes industrial rollers for the plastics, packaging, and paper markets, including rollers with U.S. FDA-approved linings that are used to manufacture surgical packaging for medical and surgical devices. The company counts Baxter Labs and Abbott as customers.
According to Jeffrey Awe, Menges Roller Marketing Director, Singh "doesn't just understand and negotiate pricing (areas in which she excels), but she has also has a thorough understanding of the physical and metallurgic properties of each type of material used to make Menges's line of rollers. Should the roller be made from 304 or 316 stainless? Use Nitrile or Hypalon-B ? Veronica can tell you. Veronica's knowledge of cycle times, machine tool capabilities, CNC and manual lathes, MIG & TIG welding, and the dozens of elastometric rollcover compounds—from urethane to synthetic and rubber and silicone chemistries—is unprecedented."
President Matt Menges concurs: "She knows laminating processes better than most engineers. She'll take your best design and make it better. You don't question Veronica—there's no need to. She has either researched the topic or experienced it. She will always make the correct decision."
Other nominees come from companies large and small. They include Silvia Wixson from Able Manufacturing and Assembly, Janice Wiegand from Mercury Manufacturing Co., Shawn (Liz) Lucini and Doborah Balogun from Noven Pharmaceuticals, and Jane Arnold from Bayer MaterialScience.
Familiar makers of industrial automation equipment also have women being honored. They include Jackie Peer from Schweitzer Engineering Laboratories, Denise Stanislawczyk from ABB, Sue Shimoyama from Rockwell Automation, Sandra Bouckley from Eaton Corp. and Liz O'Grady from Thomas & Betts, a member of the ABB Group. Siemens Energy has multiple honorees—Dawn Braswell, Erin Reibold and Molly Sims—as does Mitsubishi Power Systems America: Alexis Beckford-Knighton, Lisa Bilkinson, Jessica Glover and Ivonne Pacheco. A full list of companies and honorees is available at www.TheManufacturingInstitute.org.
Saya Menges about his company's honoree, "It's not often that one sees a woman in machining, let alone manufacturing…. Veronica Singh is not just a female working in a man's world. She's a leader in her industry, regardless of her gender."
That fact is true for all the women on this list.