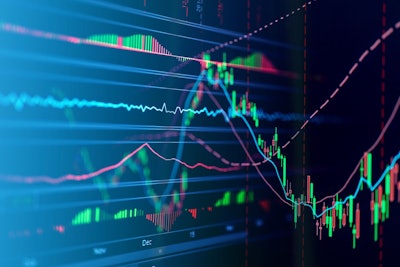 At their cores, Industry 4.0, the Industrial Internet of Things, the Digital Transformation of Industry, and Smart Manufacturing are essentially all about aggregating data from devices, machines, systems, lines, and factories for analytical insights that can be used to optimize production and business operations. As straightforward as that sounds, it's easier said than done.
Though there is no shortage of available technologies that can be used to collect and analyze industrial data, putting these technologies in place and coordinating them with the data sources typically requires the help of system integrators and/or data scientists. The reason for this is that operations data can be difficult to manage or transfer between applications. Data scientists often spend 50 percent or more of their time curating massive data sets instead of conducting analytics. In addition, IT teams get bogged down in managing VPNs for third parties or writing code for basic administrative tasks. These inherent difficulties are among the main reasons why many companies struggle with IIoT implementations.
To help simplify this process, OSIsoft has released its OSIsoft Cloud Services (OCS).
Introduced at last year's PIWorld event as a technology platform under development, OSIsoft says OCS is a cloud-native, real-time data management system for unifying and augmenting critical operations data from across an organization to accelerate industrial analytics, data science projects, data sharing, and other digital transformation initiatives.
For example, an engineer at a chemical producer could use OCS to combine maintenance and energy data from multiple facilities into a live superset of information to boost production in real-time, while planning analysts could merge several years' worth of output and yield data to create a 'perfect plant' model for capital forecasts. OCS can also be leveraged by software developers and system integrators to build new applications and services or to link remote assets.
According to OSIsoft, a highly scalable sequential data store optimized for time stamp information, depth measurements, temperature readings and similar data are at the core of OCS. Embedded usability features in OCS provide help with connecting devices, managing users, search, and transferring data from the PI System to OCS.
To test the scalability and stability of OCS, OSIsoft created a database containing the equivalent to the data generated by all of the smart meters in the U.S. over the last two years—the equivalent of two billion data streams (i.e., 100 million meters with 20 data points attributed to each). OSIsoft said that OCS successfully stored up to 1.2 billion data points per hour and was managing all two billion streams simultaneously within 48 hours.
While natively compatible with the PI System, OCS can also accept data from devices outside of traditional control networks or other sources.
"OSIsoft Cloud Services is a fundamental part of our mission to help people get the most out of the data that is at the heart of their business," said Gregg LeBlanc, vice president of products at OSIsoft. "We want their cost of curiosity to be as close to zero as possible. OCS does not replace the PI System. It complements it by giving customers a way to take what they are already accomplishing at the plant level with the PI System to solve problems that might have seemed impractical or impossible before."
OSIsoft partners developing OCS services include Petuum, Seeq, Toumetis, Transpara, Aperio, and Trendminer. "Digital transformation requires the ability to compare data and outcomes across multiple plants and data sources," said Michael Risse, vice president and chief marketing officer at Seeq. "OCS is a unified solution for process manufacturing customers to enable this type of analysis; for example, generating predictive insights on thousands of assets across company operations to improve production outcomes."
OCS is available now as a subscription service for customers and partners with facilities in North America. OCS will be extended to Europe and other regions in the future. Pricing is based on data streams accessed, rather than cumulative data streams. OSIsoft said this pricing structure is designed to give customers the freedom to experiment more freely with their operational data.