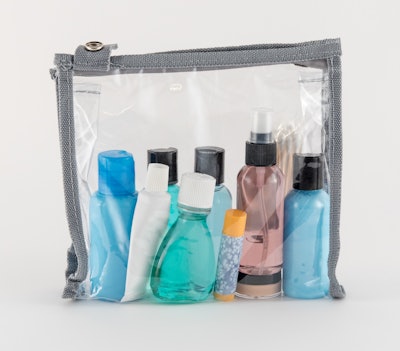 A new white paper from PMMI Business Intelligence, Personal Care Industry Trends, details market-by-market changes in packaging materials and sizes.
The most common reason for the decrease in packaging size over time is related to the shelf-space that the products have been allocated by big retailers. To minimize the inventory cost and maximize the shelf space, retail companies want to offer customers a large product portfolio to choose from.
"There is another point of view that says retailers will sell the same package at the same price with less product inside in order to increase margins," says Paula Feldman, PMMI Director, Business Intelligence.
In skin care and cosmetics, some CPGs are moving toward time unit supply, in hopes consumers will renew an "expired" product more often. This is a marketing tactic to drive more frequent purchases.
While most experts predict smaller packages for women's products, the opposite is happening for men's grooming products. Men shop less frequently and want to buy larger sizes.
Other material highlights by market segment:
Skin care and sun care—more squeezable tubes and flexible pouches.
Hair care/body & shower—new product delivery mechanisms (powder spray or dermal patch) and new stand-up pouches that won't fall over in shower.
Fragrance and deodorant—Glass will continue to dominate with perfumes containing ingredients that will not support plastic packaging.
Deodorants will see increased use of rigid plastic.
For more on machinery buying trends, regulatory compliance, safety and track and trace, download a FREE copy of the white paper here.
Source: PMMI Business Intelligence, "Personal Care Industry Trends."