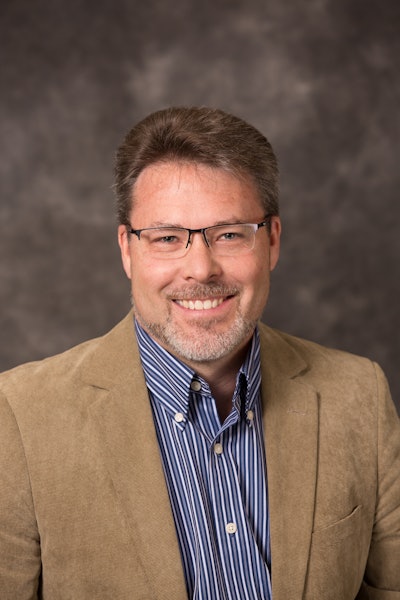 Machine safety is always top of mind for any processing or packaging OEM. But with regulations such as the Drug Supply Chain Security Act (DSCSA) and the need to keep consumers safe with sanitation, serialization and temperature-controlled logistics, there is just as much emphasis—if not more—on how machine builders will comply with pharma's latest safety mandates.
With that in mind, the OpX Leadership Network, founded by PMMI, The Association for Packaging and Processing Technologies, will soon release Clean-In-Place (CIP) guidelines for pharma manufacturers, CPGs and OEMs. CIP is widely used in the production of food, beverages, cosmetics, nutraceuticals, pharmaceuticals and biotech. The CIP guidelines outline generic definitions, equipment considerations, best practices and protocols for CIP that can be leveraged across multiple process lines to improve operations, product quality and consumer safety.
For many in the packaging and processing industry, guidelines from the OpX Leadership Network are a critical way to bridge the gap between machine builders and their end users. The network brings together manufacturing, engineering and operations professionals to help solve some inherent problems—like designing sanitary equipment, understanding total cost of ownership (TCO), developing the next-generation workforce and defining overall equipment effectiveness (OEE).
The OpX OEE Benefits Calculator, for example, has resolved many inaccuracies in machine performance.
"Everyone knew what OEE was, but they calculated it differently," said Bryan Griffen, Director of Industry Services at PMMI, who helped develop the tool when he was working at Nestlé and participating with the OpX group from the CPG side. "OpX brought CPGs and OEMs together to define and calculate OEE, putting it out there as an industry best practice."
Similarly, PMMI's Industry Services helps write safety packaging standards, like the ANSI/PMMI B155.1-2016, which are available to OEMs and CPGs alike.
But here's the rub: "Best practices and standards are only good if they are used," Griffen said.
Now, having joined PMMI last October, Griffen is tapping into his own personal experiences and spearheading efforts that will help the OpX Leadership Network standards and best practices become ubiquitous across the industry.
Griffen, a university instructor turned industry engineer, is tapping into his 20-plus years with Nestlé, where he got his foot in the door as a third-party systems integrator. A few years later, he was hired by the large food and beverage manufacturer and spent the next two decades traveling the world in various roles.
During his tenure at Nestlé, Griffen implemented packaging and processing lines in Iowa, worked on process control systems for the beverage, confections and baking sectors in Los Angeles, and then got an itch for R&D and moved to Ohio to act as a liaison between research and operations. Soon thereafter, Griffen went international—transferring to France to develop new ice cream processes and equipment for three years, and then over to the company's headquarters in Switzerland to head up the global electrical and automation engineering group.
Now, all of that experience will be imparted upon PMMI. Griffen is no stranger to PMMI, having participated in the OpX Leadership Network as well as serving as the chairman of the Organization for Machine Automation and Control (OMAC), which, in partnership with PMMI, drives best practices across production processes. OMAC is also behind the development of the Packaging Machine Language (PackML), an industry technical standard for the control of packaging machines.
An OMAC PackML Workshop will take place on May 21, 2018 at the Chicago Marriott O'Hare in partnership with the Automation Conference 2018. For more information click here.
"Education is what I've always loved," said Griffen, who started his career as an instructor at Brigham Young University. "Which is one of the things I like about PMMI."
As PMMI's Director of Industry Services, Griffen will oversee the OpX Leadership Network. His expertise will also assist PMMI's standards and regulations work on behalf of its membership, including work on a Technical Advisory Group for packaging machinery, and PMMI's organizational support of OMAC.
Given Griffen's comprehensive career path, he's prepared to continue the momentum PMMI has already established within its Industry Services group. But, with the changing dynamic of the industry, he also plans to take it a few steps further.
For example, there are efforts underway to help OEMs and CPGs collaborate in new ways beyond OEE. The OpX Leadership Network is creating a request for proposal (RFP) template that ensures end users and OEMs are "speaking the same language" when it comes to the bidding process.
What's typically happened is that an end user will ask for an RFP for a machine and give the OEM a very heavy document with the requirements. The OEM will then charge money upfront just to read the specs, or, if they have no time to read it, will pad the RFP with more fees to cover themselves. On the flip side, OEMs often give the end user a minimal document saying what the machine does, but it says nothing about how to integrate it with other systems.
"The RFP tool goes through the key information that the CPG and the OEM need to do the RFP," Griffen said. "It even covers things as obscure as how to get the machine into the factory."
The RFP template will be available early this year along with the CIP guideline and another document describing the best practices for secured remote access, specifically for when OEMs need to remotely troubleshoot machines on a CPG's factory floor. The secured access document outlines six different methods for doing remote access at varying levels of cost, security and complexity. It enables an end user to select what method they want to use for the OEMs to gain access.
And to help the proliferation of these best practices, PMMI will be testing out a new concept at this year's PACK EXPO East and next year's Healthcare Packaging EXPO in Las Vegas that goes beyond the Innovation Stage to create a communication forum right on the show floor, Griffen said.
Still, there's so much more to do. "It's about prioritizing around a specific topic and identifying where the whitespace is," Griffen said. Because, while PMMI is out to solve the pressing industry problems, "we don't want to reinvent the wheel."
Companies in this article