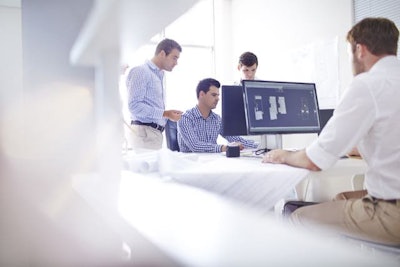 As pharmaceutical companies focus on precision medicine coupled with the need to accelerate drug development, technology suppliers are looking at ways to support the industry effort.
Emerson, for example, turned its attention toward its Syncade manufacturing execution system (MES) and how it is delivering the software to life sciences organizations. The automation and engineering company is teaming up with global consulting and project engineering firm Enterprise System Partners (ESP) to overcome the deployment challenges associated with MES.
The implementation of MES typically follows the classic engineering model of analysis, design, coding, testing, installation and maintenance. This monolithic waterfall methodology, in which development is done in a linear way, requires that each task be completed before proceeding to the next. This takes a considerable amount of time to implement and involves risk as changes may occur between drafting the initial specifications and deploying the system.
Working with ESP, Emerson has completely refreshed its execution model and methodology. Now, Emerson deploys an iterative approach to project delivery that enables life science companies to adopt new technology faster and start projects quicker.
In iterative development, more than one iteration of the software development cycle may be in progress at the same time. The system is developed through repeated cycles and in smaller increments to allow developers to evolve the system to accommodate design modifications and new functionality. In this form of agile development for MES, the approach creates more synergy between users and developers who can easily evaluate changes throughout the development lifecycle.
According to Emerson, faster, iterative approaches will help ensure projects reflect the end-user requirements for biotech and pharma therapies as Syncade MES combines document, equipment and materials management into electronic work procedures to optimize manufacturing operations.
"Being successful in a growing industry like life sciences requires new and innovative approaches to execute projects," said Tom Snead, President of Global Life Sciences Industry for Emerson. "In selecting ESP to collaborate, we have set the stage for even more efficient project execution. As life sciences manufacturers are pressured to bring medicines to patients sooner, we provide a path to keep pace with patient and market needs."
Companies in this article