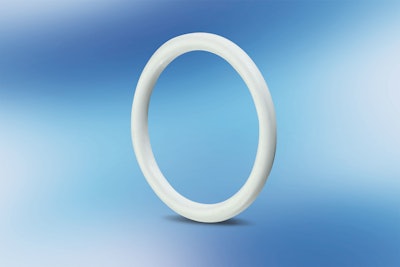 In its "Current FDA Perspective on Leachable Impurities in Parenteral and Ophthalmic Drug Products," presented at an Oct. 22-23, 2011 workshop, the agency defined extractables as "compounds that can be extracted from the container closure system when in the presence of a solvent." Leachables were described as "compounds that can leach into the drug product formulation from the container closure as a result of direct contact with the formulation."
The U.S. Pharmacopeial Convention provides information on extractables and leachables (E&L) in its <1663> Assessment of Extractables Associated with Pharmaceutical Packaging/Delivery Systems and <1664> Assessment of Leachables Associated with Pharmaceutical Packaging/Delivery Systems.
Smithers Rapra's May 12-14 "Extractables & Leachables USA" event brought together pharmaceutical supply chain experts, chemists, scientists, toxicologists and regulatory professionals to discuss the latest research in minimizing E&L risks. Its website allows visitors to pre-register their interest for the May 2016 event.
Meanwhile, Smithers Rapra's Extractables and Leachables Europe 2015 will revisit London Nov. 10-12, 2015. The event aims to "provide delegates with current E&L issues facing the pharmaceutical industry. The program will feature the latest developments from industry practitioners and guidance from working groups to ensure the safe delivery of pharmaceuticals. Case studies of E&Ls in numerous drug-package combinations will also be presented, in addition to the latest information on regulatory updates, scientific-based strategies and practical approaches for the evaluation of extractables and leachables for pharmaceutical packaging materials."
Smithers Rapra is now recruiting papers from experts and companies that have established best practice in the field of extractables and leachables. Submitted abstracts will be reviewed by the program advisory board, including E&L expert Dr Andrew Feilden at Smithers Rapra, and industry representatives Carsten Worsoe of Novo Nordisk, Dr Reinhard Stidl at Baxalta, and Thomas Egert at Boehringer Ingelheim.
The following topics will be particularly relevant to the direction of the conference, however all submitted themes will be considered: supply chain management; toxicology of possible leachables; single-use systems; risk assessment methodologies relating to E&L strategies; opthalmics; application of E&L to QC testing programs; restricted and regulated substance compliance; E&Ls and biological; improvements in practical correlation of solvent extractions to product conditions of use; and E&Ls in process components and equipment.
Pharmaceutical seal purity
Diving deeper within the pharmaceutical industry, elastomers are subjected to especially demanding standards. Seals that have direct contact with medications in the production or packaging processes must be free of hazards and adverse effects. At the same time, special attention is paid to interactions with the pharmaceutical preparation, including the separation of components from an elastomer mixture.
Extractables studies investigate these effects. Recently, Freudenberg-NOK Sealing Technologies (Freudenberg-NOK), the Americas joint venture between Freudenberg and Co. in Germany and NOK Corp. in Japan, performed a comprehensive extractables analysis using black and white EPDM (ethylene propylene diene monomer) materials as benchmarks, as well as the company's Fluoroprene® XP and Simriz® perfluoroelastomers material lines.
According to Freudenberg-NOK, extractables studies are important for the documentation requirements of facility operators. Pharmaceuticals manufacturers also want to be aware of the ingredients in the formulation—even though this by itself provides no evidence relating to possible reactions. Even if seal materials meet the prevailing standards of the FDA, USP Class VI and EU Regulation 1935/2004, their migration values could be critical. There are no precise guidelines for this, however.
Further, extractables studies investigate packaging materials for their possible interactions, as well as examine how a seal behaves in contact with a medication. One example is the sealing of an inhalation spray head. Aside from quantification, an identification of the migrating substances for later toxicological evaluation is especially important. If the interactions between the seals and the process media are understood, contamination can be prevented through the use of secure processes. The purity of the delivered pharmaceutical ultimately protects patients' health.
Freudenberg-NOK's study investigated three of its own EPDM materials and five EPDM materials from other manufacturers. The chromatograms of the Freudenberg-NOK materials provided only a few peaks compared to competitive materials. The study determined that Freudenberg-NOK materials also displayed significantly lower extraction values in extraction and TOC (total organic carbon) studies. Read here for more information on the study.
Companies in this article