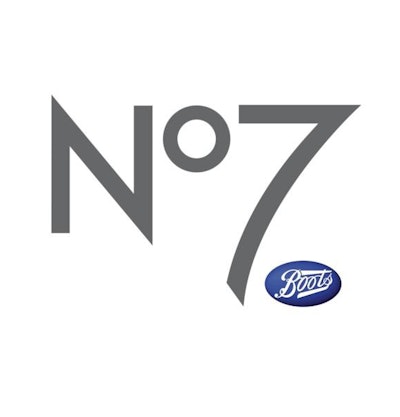 Boots is a U.K. pharmacy-led health and beauty retailer. First established by John Boot in England in 1849, Boots-brand products are available in the U.S. at Target, on target.com, ShopBootsUSA.com and drugstore.com, with select No7 skincare in ULTA and on ulta.com. Products are also available at Shoppers Drug Mart in Canada.
Alliance Boots, meanwhile, is an international pharmacy-led health and beauty group offering a range of products and services. It works in close partnership with manufacturers and pharmacists. Its two core business activities are pharmacy-led health and beauty retailing and pharmaceutical wholesaling. Alliance Boots is privately owned, employs more than 115,500 people, and its wholesale and distribution network serves some 160,000 pharmacies, doctors, health centers, and hospitals from at least 370 pharmaceutical wholesale distribution centers in 21 countries. It operates more than 3,280 health and beauty retail stores, in 11 countries, of which just under 3,180 have a pharmacy.
Born in Britain in 1935, Boots No7 this year shakes up the typical three-step daily skincare routine with the introduction of a new two-step skincare range—No7 Beautiful Skin—that eliminates the need for a toner. In addition, the brand continues its focus on anti-aging with a new range for mature skin—No7 Lift & Luminate—that includes Day, Night and Eye Creams. No7 is also celebrating this year by revealing a reinvigorated brand image, making it even easier for customers to find the ideal products that best fit their needs.
"Since our national launch in 2007, we have seen tremendous brand loyalty and growth with the U.S. consumer," says Steve Lloyd, CEO of Boots North America. "It is our continued commitment to bring the latest in skincare research and development, which offers consumers exactly what their skin needs. Through the anticipated relaunch of No7, we are delivering skincare products for every stage of a woman's life, empowering her to feel good about her product purchase."
No7 Beautiful Skin is a two-step cleansing and moisturizing system for all ages designed to shift daily skincare from the popular three-step routine by eliminating the need for a toner. Vitamin E, Vitamin C, a unique mineral blend, and specialized ingredients help skin maintain balance to look more healthy and radiant after 14 days.
Presented in color-coded packaging, No7 has created an easy-to-follow system to help consumers identify the tailored skin nutrition needed for each individual skin type, eliminating confusion in the aisle. Beauty Advisors in select Target stores are expertly trained to provide personalized service and further assist in the product selection process at retail.
Sleek, modern packaging across the entire No7 skincare range reflects the brand's commitment to changing with the consumer at every point in her life. No7 revamps the packaging of the brand's unique Regimen Boosts, Daily Essentials and Problem Solvers & Treatments ranges—designed to provide extra attention against blemishes, shine, dry skin, and the signs of aging.