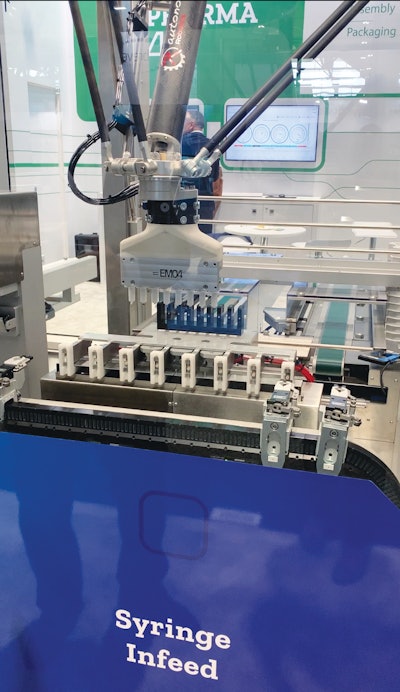 Medical device manufacturers are always under pressure to increase system uptime and reduce rejects, and this has become easier with the digitization of assembly lines. "As well as improving product quality through better monitoring, the data generated by digitized workflows can be employed to optimize overall equipment effectiveness (OEE), schedule predictive maintenance, and drive continuous process improvement using machine learning," reports Stevanato Group.
New in 2022, the company launched a data collection tool for assembly environments, ColleQX, to reap the benefits of these digitized production lines. The company is no stranger to optimized assembly, with their own range of modular equipment for producing med devices.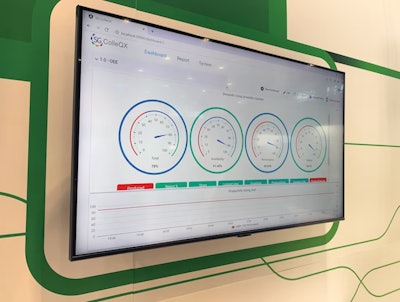 "The ColleQX is intuitive to understand, showing operators how the line is performing, the overall equipment effectiveness, downtime, and the quality—such as how many rejects you have," says Alessandro Zannini. "It will give you the main reasons for low quality, so you can address problems more easily."
The platform is designed to integrate with equipment from any major supplier, and with software interfaces provided by third-party providers across the market. In this way it creates a unified interface for end users in the pharma industry, simplifying IT systems and therefore reducing ongoing maintenance requirements.
As the medical device contract manufacturing market looks poised to double to $130 billion over the next six years—and many device manufacturers automate or upgrade their production lines in-house—this is certainly an area where improved analytics will come in handy. "Being based on the capture of item-level, batch-traceable, high-integrity data at a sampling rate of each PLC scan, the platform addresses many of the key challenges in establishing a framework and process for the collection of such data," the company says. "The enhanced quality of this data input results in superior insight, which can then be used to inform diagnostic activity and performance improvements."
Also highlighted at PACK EXPO International was Stevanato Group's new high-speed auto-injector assembly line, which will be available on the market in 2023. The company offered a look at this off-the-shelf equipment that can run at speeds to 100 ppm and can be adapted to handle different devices—even coming from different device developers—on the same line for maximum flexibility.
As Zannini notes, "This is unique. Normally, the machine is dedicated to one device, so you can really optimize your investment with this system because you can change the device. It's also scalable for the future, because you can increase the speed without having to change the machine."
Stevanato Group notes that whether dealing with pen injectors, auto-injectors or wearables, every drug delivery device will have specific requirements when it comes to assembly, which makes flexibility a priority in production environments.
Additionally, some therapies experience a sudden boom in demand (case-in-point: unprecedented demand for Novo Nordisk's Ozempic and subsequent supply chain shortage), and companies must remain agile to meet patient needs.
To meet market challenges, the company uses modular design, combining a smooth transport system and individual process modules to create a tailored assembly platform for their customers, with all processes managed via a single, user-friendly control panel. A company can accommodate a new device by changing carriers, feeding systems, picking heads, and more.
The system employs Stevanato Group's standard linear transport system (vertical or horizontal mounting), while extensive inline controls facilitate accurate checking of device integrity and functionality. "This new addition to our portfolio is reflective of a continued focus on innovation, ensuring our equipment portfolio meets changing customer requirements," says the company.
With pre-filled syringes (PFS) booming in popularity, the machine can be equipped with PFS inspection: flange integrity, RNS/SNS angle and position in relation to flange, plunger position, debris on plunger, and color on PFS labels. The system also features inline roll-on labeling options and inline inspection.
It is also a highly scalable approach, allowing technology transfer and with capacity extended through the addition of further modules. Together, these qualities allow for enhanced production efficiency, cost savings, and reduced time-to-market.
Companies in this article