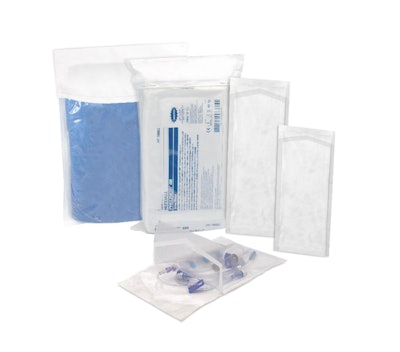 Amcor, a company that develops and produces responsible pharmaceutical and medical packaging, is pleased to announce the launch of an enhanced-stock product program for the healthcare market.
The program allows customers to order from a set of market-recognized DuPontTM Tyvek® pouches and Breather Bag® header bags, available with low minimum-order quantities. 
These materials are suited to cost-competitive applications, Class I, II, and III devices and products requiring value cleanroom production and strong puncture- and abrasion-resistance.
"Throughout the pandemic, our customers have taken on projects to produce swabs, test kits, and ancillary supplies related to treating COVID-19, while investing in equipment and new capabilities," said Amcor Healthcare product excellence director Don Alip. "Our customers rely on Amcor's trusted, proven, versatile solutions to deliver peace of mind and protect patients through a variety of applications."
The enhanced-stock product program enables delivery of the high performance and responsiveness of industry-recognized Tyvek pouches and breather bags to customers, as they race toward success on time-sensitive projects. The program also supports Amcor's ability to meet industry demand surges related to the specific products highlighted. 
Companies in this article