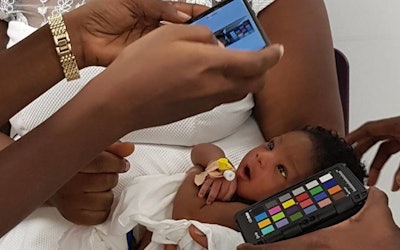 University College London
Anemia is a condition where the body lacks enough healthy red blood cells to carry oxygen to the body's tissues. It affects over two billion people worldwide, especially in low- and middle-income countries. According to a recent Medgadget article, a team of researchers at the University of Washington has developed a smartphone app that can detect anemia by analyzing photographs of fingernail beds taken with the phone's camera.
The app uses machine learning algorithms to analyze the color and texture of the nail bed, which can reveal the levels of hemoglobin in the blood. To use the app, a user takes a picture of their fingernail bed using the smartphone's camera. The app then analyzes the image and provides a hemoglobin estimate within 60 seconds. The app is still in the prototype stage, and researchers are working to improve its accuracy and usability.