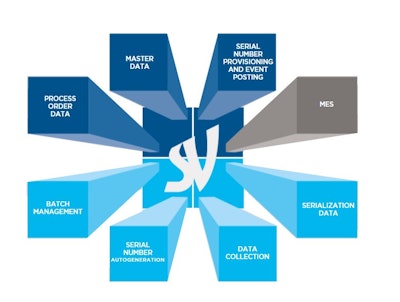 A new study exploring the barriers to serialization success conducted by SEA Vision and Zenith Technologies has found that technology selection is the leading struggle among respondents.
28 percent of those surveyed identified technology selection as the most difficult task, while answers were spread among a variety of challenges. The release notes, "As the industry considers the implications of the European Falsified Medicines Directive (FMD), one-quarter of respondents rated understanding global serialization requirements as the biggest challenge they face. Fourteen percent are most concerned by the tight deployment timescales, while 12 percent believe that resourcing the deployment of serialization systems and processes is the biggest barrier to compliance."
Additionally, establishing lifecycle support for systems and selecting an implementation partner each garnered 7 percent.
Carlos Machado, Serialization Director at SEA Vision US, said, "Preparing for serialization is a complex task and it is clear that the challenges that companies must overcome are wide ranging.
"Technology selection and implementation is key to project success, and flexibility and scalability are important factors to consider when selecting a serialization solution that is built for the future. Given the multiple technical and logistical challenges associated with implementing a solution, reputable providers should be able to demonstrate a concrete track record of working across varying global serialization architectures. We expect to see a growing reliance on third-party support providers over the coming months as many pharmaceutical manufacturers lack the internal resource and expertise to face the challenge of serialization head on."
In 2016, the two companies formed a global partnership to support pharmaceutical companies with the impending challenge of installing and integrating serializationacross drug manufacturing sites, bringing together SEA Vision's serialization system and Zenith Technologies' ability to integrate systems and deliver ongoing technical support at a local level.
Companies in this article