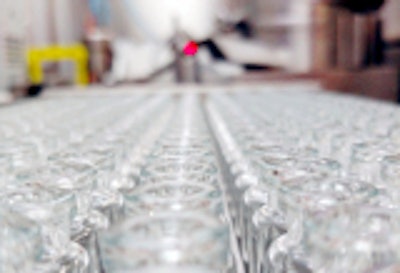 Engineered BioPharmaceuticals, a pharmaceutical engineering and manufacturing company dedicated to advancing cost-effective and state-of-the-art medicines, is spending $6.1 million to expand its facilities in Danville, Va., from its current lab space into its first standalone manufacturing facility.
The building will adhere to Good Manufacturing Practices (GMP) in the manufacturing of "innovative oral pharmaceutical dosing platforms, designed to enhance patient compliance and therapeutic efficacy," according to a release from the Virginia governor's office.
Engineered BioPharmaceuticals develops, formulates, produces, and fills dry powder protein-based pharmaceuticals into "novel delivery devices." It also can engineer powders for a variety of application-specific purposes. The company maintains the priority of lowering the cost of healthcare and making critical therapeutic drugs more accessible and user friendly.
The new facility also will allow the company to commercialize its own products, including a prescription gummy designed to offer diabetic individuals an improved user-friendly oral therapeutic to help combat hyperglycemia associated with early stages of diabetes.
"The company chose to expand in Virginia due to the Commonwealth's overall business-friendly environment and its preeminent biotechnology presence," says Engineered BioPharmaceuticals CEO Carl Sahi. "We also found Pittsylvania County and the City of Danville to be an ideal location because of their people, their economic development efforts, and their support and commitment to workforce development."
Engineered BioPharmaceuticals is eligible to receive state benefits from the Virginia Enterprise Zone Program, administered by the Virginia Department of Housing and Community Development. Funding and services to support the company's employee training activities will be provided through the Virginia Jobs Investment Program.