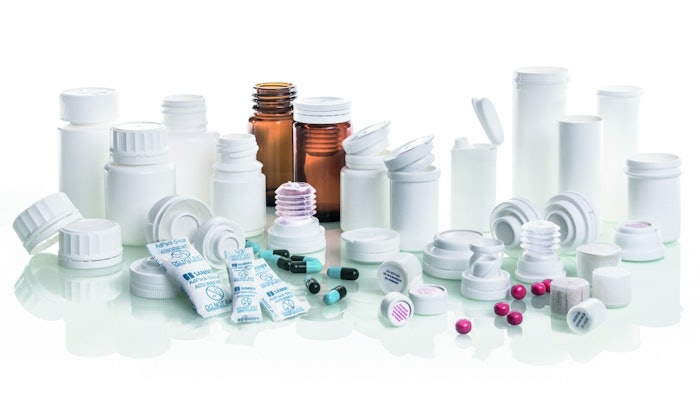 To Sanner GmbH, maker of desiccant closures, primary plastic packaging and medical devices, "Protecting Health" is more than just a claim.
For more than 100 years, the family-owned company has been producing and developing primary packaging for pharma, medical and healthcare products.
Since the introduction of the first desiccant packaging to the market over 60 years ago, Sanner has continuously refined and extended its portfolio. For instance, its AdPack® desiccant sachets are made of Tyvek® and ensure the efficient, safe and economic protection of moisture-sensitive drugs such as tablets or capsules inside the packaging. The AdCap® desiccant capsules, in turn, offer 360-degree moisture adsorption as well as the highest patient safety. Both desiccant solutions are suited for worldwide usage, as they comply with all regulatory requirements and can be processed on all common dosing and filling lines.
The company's standard portfolio also includes a number of integrated desiccants. Customers can choose between different tubes and bottles, as well as different types of closures such as screw caps, FlipTop or FlipOff closures with or without integrated desiccant. The closures can further be equipped with child-resistant and tamper-evident functionalities.
Backed by the Atmo Guard System®, Sanner offers customers a holistic service especially for desiccant packaging, which is designed to support a safe, timely and cost-effective market introduction of new pharma and healthcare products.
Companies in this article