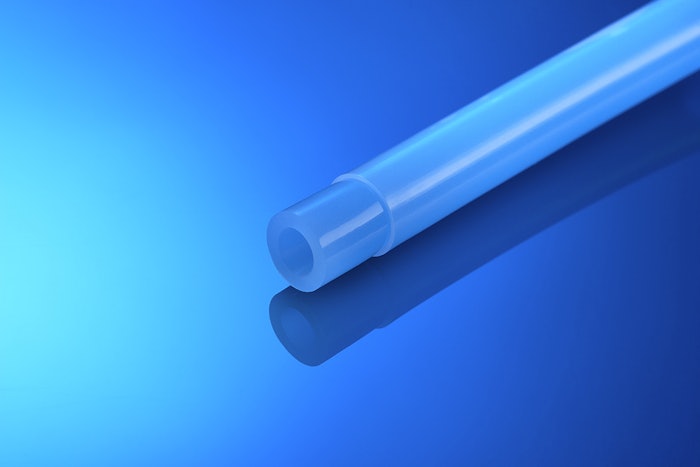 Raumedic AG, a development partner and maker of tubing, molded parts, catheters and components for medical and pharmaceutical applications, presents a novel adhesive bond of thermoplastic and silicone.
The company notes injection-molded and co-extruded hard-soft-plastics combinations have long been considered as state of the art. The composite of a hard polypropylene and a soft thermoplastic elastomer has become reality in many components. However, a compromise at the expense of the long-term behavior and resilience of the soft component has to be made more than often. It would be a desirable alternative, if the soft element could be made of a silicone elastomer, but there are only a handful of polar thermoplastics that can be combined with silicone.
Thanks to a fundamental innovation, polyolefins as non-polar thermoplastics can be combined with a silicone elastomer, thus forming a novel adhesive bond.
This opens up the way for sealing elements or valves to be directly injection-molded onto the surrounding polyolefin. Thus, medical components or pharmaceutical dosing are simplified and their product safety is improved. It is also possible to produce coextruded tubing, whose silicone outer layer provides outstanding pumping characteristics and excellent resilience.
At the same time the PP inner layer with its distinct hydrophobia and low gas permeability shows almost no interaction with the flow-through medium. Depending on application and specification, Raumedic can provide variable layer distribution.
Companies in this article