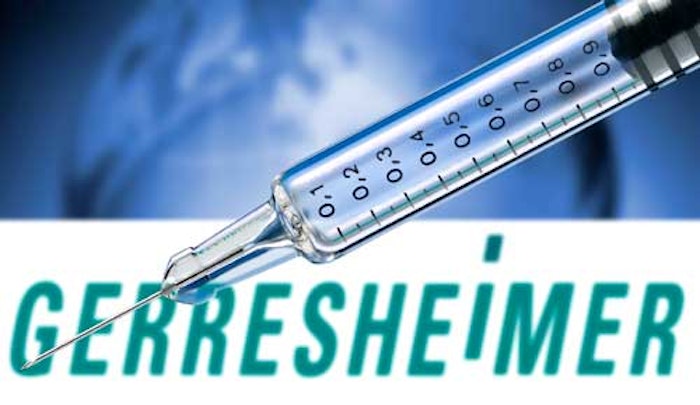 How do they also produce the optimum application unit for sensitive biopharmaceutics? At the Pre-Filled Syringes Forum in Philadelphia, Pennsylvania/USA, from March 4 to 5, 2010, Gerresheimer provides comprehensive answers to these questions. Experts from the Group await participants from the pharma industry with an informative specialist lecture and an accompanying small exhibition.

Under the umbrella of the Gerresheimer Group an unparalleled spectrum of technologies for the injection is brought together. In the case of syringe systems, the ready-to-fill (RTF®) concept has already been a preferred option for a considerable time: it is embodied by RTF® sterile systems in numerous highly-sophisticated variants and, in parallel, Clearject® syringes made of COP (Cyclic Olefin Polymer). As a leading pharmaceutically and medically oriented specialist in glass as well as plastics the Group combines its expertise in these material worlds directly in its products. Gerres-heimer is thus one of the few manufacturers which can realize pen systems in house from A to Z – complete with all the plastic compo-nents as well as tailor-made glass cartridges.

"Pre-filled syringe applications for biotech and devices" is the title of the Gerresheimer lecture: Dr. Arno Fries, Director Product Management Tubular Glass, elucidates the subject from a wide range of viewpoints. The speaker – who himself comes from a pharma-industry background – has wide and deep professional experience particularly in the field of injections. In Philadelphia he concentrates for example on controlled border surfaces between syringe systems and biopharmaceutics, looks at the technical functionality of the syringe in the autoinjector and explains the principles according to which syringe-based combination products should be conceived.

It becomes clear that efficient system solutions increasingly require close development partnerships between biopharma companies, system suppliers and plant engineers. Gerresheimer has been committed to such partnerships for a considerable time, says Burkhard Lingenberg, Director of Marketing and Communication for the Group: "To achieve success in our profession it is essential to think like a pharmacist."
Companies in this article