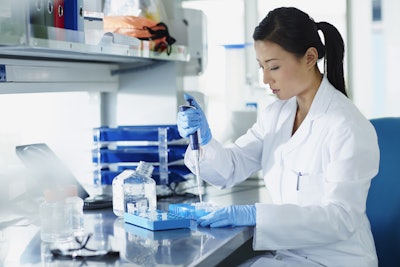 A new Grand View Research, Inc. report provides several key factors expected to drive the growth of the clinical trial supplies market. Among them are the following:
• In terms of therapeutic use or clinical indication, oncology dominates the market. GVR says the majority of oncology drugs in the R&D pipeline require temperature-sensitive distribution, further fueling the growth of cold chain distribution.
The report explains, "Clinical trial supplies in oncology include primary and secondary packaging. The main objective of the packaging is to improve the patient compliance. Packaging must prevent the vials from leakage and other gases to aerosolize. The packaging should be done in accordance with the dosage. For instance, the hospitals in the U.S are disposing millions of cancer vials due to improper dosage, according to the United Press International. In 2016, Intensity Therapeutics Inc. funded US$10 million towards clinical supplies for cancer based research."
• Key end users are pharmaceuticals and biologics. Biologics are expected to witness the fastest growth, attributable to the increasing research in the field of genetics and biotechnology, such as development of nanoparticle-based drug delivery systems.
• On the basis of clinical phase, the market is likely to be dominated by Phase III by 2025. The primary factor responsible here is the presence of large numbers of molecules is estimated to reach Phase III by 2020.
• By services, storage and distribution is anticipated to witness the fastest growth at a Compound Annual Growth Rate of over 7%.
Based on those factors, GVR expects the global clinical trial supplies market to be worth $3.3 Billion by 2025, rising at a 7.3% CAGR as clinical trial studies couple with the growing complexity in conduction of these trials.
Geographic expansion and development of Information Technology (IT) to facilitate higher integration and smooth performance of activities represents another factor in advancing clinical trial supply growth.