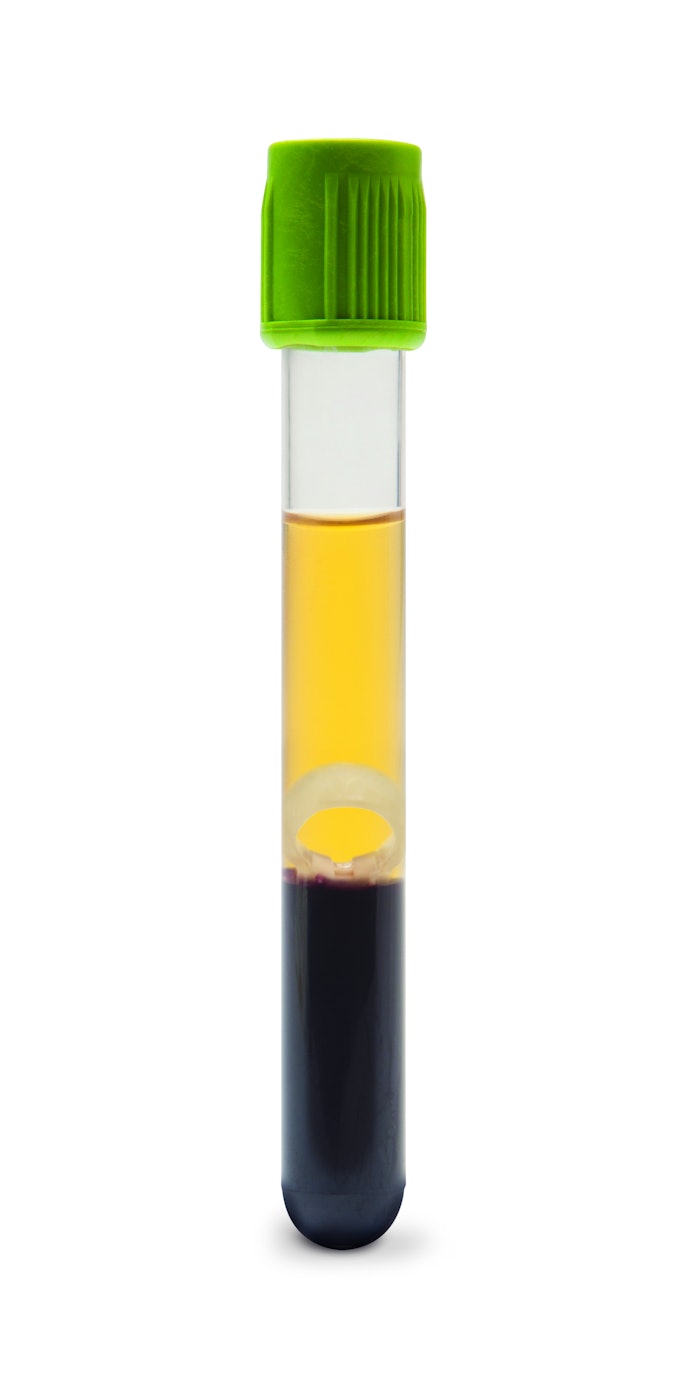 BD (Becton, Dickinson and Company) announced that it received FDA 510(k) clearance for the BD Vacutainer® Barricor™ plasma blood collection tube (BD Barricor). The next generation blood collection and separation technology is designed to improve sample quality, help clinicians receive test results faster, and ultimately improve patient care and clinical efficiency.
BD Barricor is a single-use, plastic, evacuated tube used to obtain high-quality plasma for in vitro diagnostic use. What sets the tube apart is a new mechanical separation technology that allows users to obtain plasma from whole blood samples, replacing the need for gel tubes.
How it works:
During collection, the separator rests at the top of the collection tube; its orientation allows blood to pass through.

Under centrifugation, the elastomer base stretches, releasing it from the tube wall and launching the separator into the blood column. The separator uses the principle of differential buoyancy for proper positioning during centrifugation.

When stretched, channels are created around the separator allowing blood cells to sediment out of the plasma throughout the centrifugation process. This feature differentiates BD Barricor tubes from gel tubes, which form a gel barrier within minutes that traps cells at the bottom of the plasma compartment.
Because the technology enables the separation of cellular content throughout the centrifugation cycle, the BD Barricor tube reduces plasma cellular content while also eliminating gel artifacts that can lead to instrument downtime. A cleaner plasma sample improves analyte stability, increasing the window to conduct testing when compared to leading blood separation tubes.
Additionally, the mechanical separator is designed not to absorb hydrophobic drugs and can be used for therapeutic drug testing. BD Barricor tubes are designed to improve laboratory efficiency and lower lab costs by potentially reducing manual sample remediation and instrument maintenance.
A study performed by BD showed that the mechanical separator technology reduces centrifugation time from 10 minutes to three minutes, compared to leading gel tubes, and reduces cellular contamination by 50 to 65% compared to leading plasma gel tubes.
Companies in this article