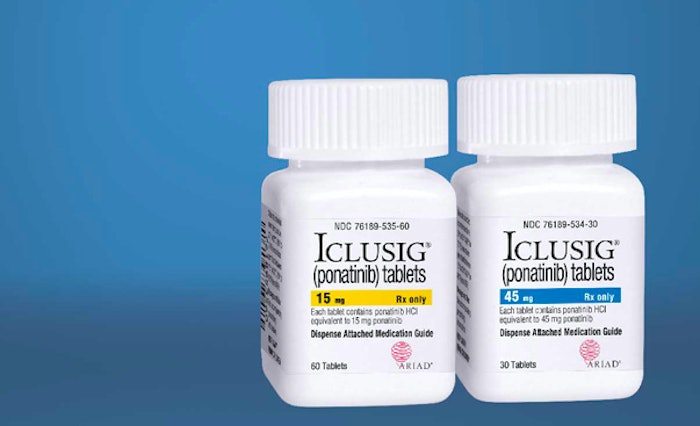 A recent article from The Street questioned the ethics behind the frequent price hikes of Ariad Pharmaceuticals' cancer drug, Iclusig. The drug has seen price increases every quarter this year, and now costs patients nearly $200,000/year. When questioned about the increase, a company spokesperson provided a weak argument citing "efforts to make sure pricing appropriately reflects the benefit the therapy delivers to patients and to the healthcare system."
However, when Iclusig received marketing approval in December 2012, the FDA-approved label generously allowed them to market the drug as a second-line CML treatment. Less than a year later, increased cardiovascular risk forced the drug to be pulled from the market, causing Ariad's stock to plunge. Two months later, the FDA allowed Iclusig back on the market, but with new cardiovascular safety warnings and a lower recommended dose. The approved use was also restricted to just a small percentage of CML patients with a genetic mutation that makes them resistant to other CML drugs, making it a niche drug.
Rather than lowering the price to reflect the reduced benefit to the market, Ariad reintroduced the drug with fewer pills per bottle and the same price tag. The price has continued to increase steadily and now a one-year treatment costs 73% more than it did four years ago.