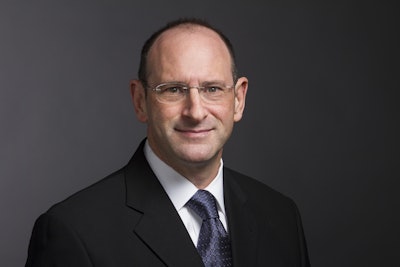 LAWS
In early May, the Food and Drug Administration expanded the approved uses of Pfizer's Lyrica® (pregabalin) painkiller, adding "adjunctive therapy in the treatment of partial onset seizures (POS) to include pediatric patients 4 years to 16 years of age" to the drug's list of FDA-approved uses.
EFFECT
This seemingly simple announcement of a new drug approval carries a host of implied issues and echoes.
For decades, the law has required that FDA could only approve new drugs, or new uses of drugs, if there was proof that the drug is both safe and effective to treat a particular condition or disease. Drug companies go to a lot of trouble and expense to prove those things via clinical trials. If FDA finds that proof, the company can promote on-label use of the drug as a treatment for that condition or disease.
It's also been the law for decades that FDA doesn't regulate the practice of medicine, and that once a drug's approved for one use and lawfully on the market, doctors can decide to prescribe it "off-label" for anything they want.
It's these off-label uses that have been the source of so much controversy and could spell the end of the FDA drug approval regime. Drug companies don't like the fact that the law says they can't promote off-label uses, and that only certain people at the company can give out limited information about them in limited circumstances, generally in response to specific requests from doctors. Lately, they've fought back hard against these restrictions and gained support for their arguments, even among some of those in government.
In fact, in two recent enforcement cases when FDA prosecuted companies and their salespersons for illegally marketing off-label uses, they defended themselves using none other than their Constitutional First Amendment right of free speech. And won! After all, the government isn't supposed to limit speech that is true and not misleading.
There are many folks who object to this loosening, arguing that FDA review, and in particular those clinical trials, are necessary gauntlets to confirm drug safety and effectiveness for a particular disorder. Those considerations are in direct tension of course with companies' First Amendment rights to talk about emerging evidence of other useful purposes for drugs beyond those that FDA has blessed. And it's not an exaggeration to say that if First Amendment considerations win out, and virtually all restrictions on speech about off-label uses are removed, it'd spell the end of the FDA's approvals for new uses or repurposing of drugs after their initial approvals.
Despite these concerns, watch in coming months or years for FDA to either loosen its policy about when off-label information can be shared, or propose regulations, or even legal changes, to make it easier.
One can't help but notice a couple of ironies here: First, in 2009, Pfizer settled government charges that it unlawfully marketed Bextra, and the case also involved charges of off-label promotion for Lyrica® (indications other than the newly approved one appear to have been involved). Lest you think off-label promotion isn't a big commercial consideration for companies, they paid $2.3 billion to settle those charges.
Second, when the NY Times wrote up the story of the settlement of that case, they quoted an industry consultant who had worked at FDA in the past, who said government seems more and more to be criminalizing "reasonable exchange" of important information by companies and doctors. The fellow they quoted was Dr. Scott Gottlieb, the current commissioner of FDA.
Eric Greenberg can be reached atgreenberg@efg-law.com, or visit his firm's website atwww.ericfgreenbergpc.com.
INFORMATIONAL ONLY, NOT LEGAL ADVICE