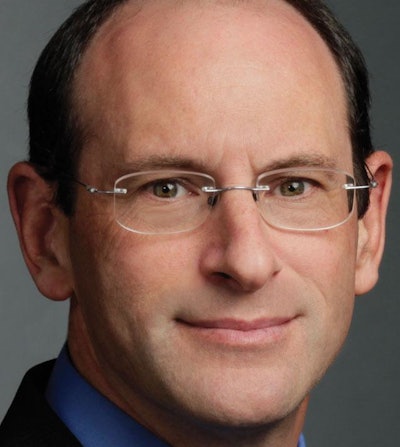 Just about a year ago, an individual drug sales rep named Alfred Caronia successfully defended himself against charges of marketing a drug for off-label uses on the basis of his First Amendment right of free speech, and that was seen as a big change in the legal landscape. The recent announcement of a big settlement of another off-label case makes clear that life won't be as simple for drug companies, especially when the off-label use of a drug is not safe.
In early November, the U.S. Food and Drug Administration announced a guilty plea by Janssen Pharmaceuticals, Inc., a Johnson & Johnson company, for, among other things, illegally marketing the drug Risperdal, which FDA said was "misbranded," or not properly labeled, because it was touted for off-label uses.
The company agreed to pay over $2.2 billion, including a $485 million dollar criminal fine and forfeiture and a payment of $1.72 billion as a civil penalty to federal and state governments. Going forward, J&J has also put in place a Corporate Integrity Agreement requiring the company to "implement major changes to the way its pharmaceutical affiliates do business."
The core of the case here is the marketing of drugs for so-called 'off-label' uses, that is, uses for which FDA has not approved the drug, which results, says FDA, in the drug lacking correct and complete labeling. (The agency may be emphasizing the labeling violations in reaction to the Caronia case, so they aren't accused of making speech unlawful.)
Among the allegations is that Janssen promoted Risperdal, a schizophrenia drug, for uses FDA hadn't approved, even after repeated government warnings. Janssen was also alleged to have also promoted a drug called Invega for off-label uses. Another J&J company was said to have promoted a different drug for off-label uses. Other allegations in the case involve paying kickbacks to physicians and nursing home pharmacies.
There's an age-old paradox underlying drug regulation, summarized by the expression that "FDA's regulation of drugs stops at the door of the doctor's office." That's because FDA checks out new drugs for specific intended uses, and if they decide they are safe and effective for that intended use, they approve it for marketing for that intended use. However, doctors, and other prescribers, are free to prescribe approved drugs for any use they think is valid.
The drug companies aren't allowed to promote the drug's use for anything other than the FDA-approved uses, but FDA doesn't tell doctors what to do. For example, if a drug is cleared by FDA as a pain reliever, but the doctor prescribes it to treat someone with dementia, the doctor hasn't violated the law. That happens a lot, and in fact off-label uses of drugs is very common.
If, on the other hand, the drug company promotes the drug's use for treating dementia, FDA says they have marketed a drug that is misbranded, that is, not properly labeled, for the use in dementia patients, and marketing a misbranded drug is prohibited.
It frustrates the drug companies that they aren't supposed to market the drugs for off-label uses, even if medical publications and practicing doctors start to discover the drug might have promise for uses other than the ones FDA cleared. The drug companies can do some indirect things like sponsor educational programs or distribute medical journal articles in limited circumstances, but they certainly aren't supposed to prepare labeling and advertising materials touting the off-label uses.
FDA says that is what Janssen did here. They said the company prepared "written sales aids" for use by the sales force "that emphasized symptoms and minimized any mention of the FDA-approved use, treatment of schizophrenia." They paid sales reps bonuses for sales including sales for off-label uses.
The argument has been made, as sales rep Caronia said, that nothing less than the right of free speech is being improperly restricted by these FDA requirements. However, by emphasizing the misbranding issue FDA has found other ways to, in effect, punish speech. And if the speech is false or misleading, for example when a company says a product is safe and effective for a particular use when it isn't, that speech isn't protected in any event.
Indeed, FDA noted in the Janssen matter that when drugs are promoted and used for off-label uses, they create safety issues, because after all FDA hasn't reviewed and approved that use based on a finding that it's safe, and the product isn't properly labeled with dosage and warnings to make the off-label use safe. In the case of Risperdal, FDA said J&J specifically knew it "posed serious health risks for the elderly," and for children, but "downplayed" them and promoted those uses anyway.
This in an active area that promises more news, and perhaps some surprises, in coming months and years.
Eric F. Greenberg is a Contributing Editor and Legal & Regulatory columnist for Healthcare Packaging. His law firm Eric F. Greenberg P.C. practices food and drug law, packaging law, and commercial litigation.