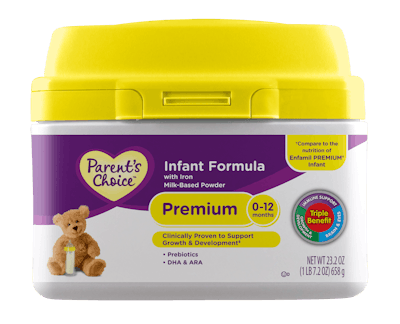 Never ones to stand pat when it comes to the packaging shows they organize and produce, the folks at PMMI have cooked up something brand new for Pack Expo Las Vegas this year: the Center for Trends & Technology, or CTT. Underpinned by the message "Improving production through innovation," CTT is sponsored by Rockwell Automation. Mike Wagner, business manager in Rockwell's OEM Packaging Segment, is clearly excited about this initiative.
"Visitors to CTT will find new ways to achieve their goals as they explore how the technologies on display can help them to shorten time to market, maximize technology investments, facilitate regulatory compliance, and ultimately strengthen brand equity," says Wagner.
Wagner is also a newly elected member of the PMMI Board of Directors. I think both of these things—Wagner's participation on the PMMI Board and Rockwell's sponsorship of CTT at Pack Expo Las Vegas—bode well for the packaging community in general. Remember, Rockwell has its own annual show, the Rockwell Automation Fair, which is attended by many of the people Rockwell needs to reach and influence. The fact that Rockwell leadership still sees Pack Expo as a key place in which to invest speaks to the vitality of the packaging space itself—especially when you consider the multitude of vertical markets that Rockwell sells into and serves.
PMMI isn't the only one in innovation mode. In this issue, be sure to look at features editor Jim Butschli's story about the SmarTub from Perrigo Nutritionals. Three years in development, this package for powdered infant formula is riddled with convenience features. It's enough to make any self-respecting packaging geek's heart race. (Go here for a video.) Making it all the more intriguing is that it was developed not by a national brand but for use by the store brands of major retail chains, including Walmart, Sam's Club, Target, and Kroger. It's one more example of a trend we're seeing with increasing frequency these days, namely, that packaging innovation, once the exclusive provenance of the major national brands, is now being pushed just as energetically by the store brands.
The SmarTub is produced on a $29 million state-of-the-art packaging line located at Perrigo's Georgia, VT, facility. But the innovative ways of Allegan, MI-based Perrigo—the world's largest manufacturer of OTC pharmaceutical products for the private-label market—are also on display at company headquarters in Allegan. That's where Perrigo engineers and IT professionals have developed a method of automatically transferring packaging materials to and from blister pack and bottle packing lines. This impressive auto replenishment system deploys Motorola mobile devices, SAP's ERP infrastructure, and AGVs from a company called JBT. It delivers a wealth of benefits, including enhanced regulatory compliance, improved material traceability, increased inventory accuracy, material handling efficiencies, and sizable cost savings.
Perrigo's Business Process Architect Perry Picard and Lean Sigma Black Belt Trent Martin will describe the system at The Automation Conference May 14-15, a unique event sponsored by this magazine and sister publication Automation World. Coca-Cola, PepsiCo, Campbell Soup, and General Mills are among the Consumer Packaged Goods companies that will also be sending speakers to the conference to talk about their initiatives in optimizing packaging and overall manufacturing efficiency through tighter automation and controls integration.
Companies in this article