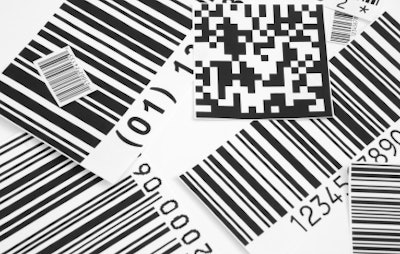 Pending Unique Device Identification (UDI) regulations in the U.S., Europe, and elsewhere have far-reaching implications for the healthcare industry, let alone those responsible for manufacturing, labeling, and packaging healthcare products. Most of the focus has been on the U.S. Food and Drug Administration (FDA) rule, which should be out this year, and on what manufacturers need to do to comply.
But manufacturers, especially those operating globally, also need to consider the broader impacts of UDI on their organizations, including master data management, customer service and managing the varied requirements of different markets. Each of these areas present additional challenges, as well as potential benefits, if organizations take a holistic and strategic approach to UDI. Those responsible for packaging and labeling are perhaps best prepared to help their organizations successfully navigate UDI through all of its complexities, ambiguities, and, yes, opportunities.
Dawn Fowler, senior manager, Labeling & Documentation for Endologix, which makes products used to treat vascular disease, has been driving change around product identification for nearly a decade. Formerly employed in the pharmaceutical industry, Fowler used the national drug code (NDC) and Pharmacode bar-code technology to manage components on high-speed production lines.
"That's when I first discovered the beauty of a bar code and the ability to easily track product through the manufacturing and distribution chain all the way to the customer," says Fowler. "With the advent of 2D bar codes and RFID [radio-frequency identification], auto id and capture technology has significantly evolved. There is so much to be gained by using them."
When the FDA Centers for Devices and Radiologic Health (CDRH) recognized that it lacked a standard like the NDC for medical devices, the pursuit of UDI began. Mandated by Congress in the FDA Amendment Acts of 2007, the UDI rule will require that manufacturers label their products at each packaging level with human- and machine-readable codes that will include production data, such as lot and serial number and expiry date. Manufacturers will also need to populate the Global Unique Device Identification Database (GUDID) with additional information about their products.
The U.S. FDA is expected to take a risk-based approach. Class III devices will be the first required to comply, one year after the final rule is issued, followed by what Congress refers to as: "devices that are implantable, life-saving, and life sustaining" a year later. Class II and non-exempt Class I products are next, in years three and five, respectively.
Fowler began working on UDI in 2005 and is concerned that so many medical device manufacturers have procrastinated, citing uncertainty with what the final rule will require. While the FDA has said it will include much of what is in the proposed rule, issued in July 2012, there are still questions to be answered, including:
• Which products will require direct part marking and when?
• How to label kits and combo products?
• Product inventory—which finished products will be exempt, e.g., those in manufacturer warehouses or on consignment, or only those already purchased?
How to begin
The answers will impact how manufacturers respond, but Fowler says companies can begin scoping the tactical aspects of what they will need to do now. Begin by asking questions and crafting plans, albeit some contingent, for how to most effectively comply with the regulation. Here are some issues to consider:
•Which products will be covered by UDI and when?
• Is production manual or automated?
• Where are those products produced?
• Into which markets are they sold?
• Will the label artwork have enough space to accommodate the UDI?
• Do you need to add printing capabilities to accommodate dynamic (production) data? If so, how will that impact space and layout on the production floor?
• How will you handle validation of new IT equipment and processes?
• Does packaging need to change to accommodate a reformatted label?
• Do you perform late-stage labeling in warehouses or with third-party logistics providers? How will their operations be affected?
• Do you have kits or combo products? If so, you do label each of them late-stage and then combine?
• Do you have multipacks? Will secondary or tertiary labeling be required?
• Do you have any products that are implanted longer than 30 days or that must be re-sterilized before reuse and may require direct part marking?
• Will you need to add a contingent workforce to prepare for UDI?
UDI options
These questions are internally focused, while others are dependent on downstream processes and customers. For example, although the FDA will not mandate a particular auto id carrier, e.g., linear bar code, 2D matrix, RFID, etc., Jay Crowley, senior advisor for Patient Safety with the CDRH, says manufacturers should consider which carriers hospitals can scan.
Many companies prefer 2D matrix, which can fit 50 characters in ¼-sq-in., over linear bar codes that can be as long or high as 2 in. to accommodate production data. For now, some companies are opting to go with both forms, recognizing that some customers may not be able to afford the $300 to $400 price tag for 2D-capable scanners. If customers cannot use the identifiers, all we will have done is added cost to healthcare, without the intended benefits.
Another question to be answered with the customer in mind is how to handle returned product that must become UDI-compliant before it can be resold. This is one of the issues Cook Medical addressed in its UDI journey that began 10 years ago, long before UDI was a Congressional reality. Today, the Indiana-based medical device company actively promotes the fact that all of its devices now bear UDI-compliant labels.
Cook chose the Global Trade Item Number (GTIN), managed by GS1, one of three standards bodies that the FDA is expected to authorize as UDI-issuing agencies. The other two are the Health Industry Business Communications Council (HIBCC) and the ICCBBA, which handles products of human origin. Cook has established processes whereby products returned to the company will be relabeled with GTINs before being returned to market.
Cook's road to the GTIN began not for the purposes of regulatory compliance, but rather to better serve its customers. Instead of working with each of Cook's 10 divisions as if they were separate companies, Cook wanted customers to be able to interact with Cook in one standard way, for inquiries and for orders. But first, Cook needed to make sure it had its internal house in order, ensuring that all of its systems and divisions referred to products in a single, standardized manner.
Data management
UDI is as much about master data management as it is about regulation and customer service. Mike Gillespie, with GHX Business Solutions, says one of the biggest challenges for manufacturers is providing the required data elements to the GUDID. It's not that they don't have the data—most elements have likely been included in one regulatory filing or another. But they are often managed by different business functions and exist in a variety of places and formats, some not even electronic. By using UDI as the catalyst for a regulatory master data management strategy, manufacturers can have a more consolidated view of the data they need for different regulatory submissions.
UDI is not just about the U.S. In April 2013, the European Commission released its UDI recommendations to the member states. If the current parliament moves quickly, the UDI regulation in Europe could be out by mid-2014. Meanwhile, Canada, Australia, and Brazil are closely watching what happens in the U.S. Fortunately for global manufacturers, there are efforts to limit regional or national differences.
In 2011, the Global Harmonization Task Force (GHTF) published a guidance document providing regulators with a framework for developing UDI regulations that could support a global UDI system. The GHTF disbanded in 2012 and a new organization, the International Medical Device Regulators Forum (IMDRF) plans to publish an updated guidance document by the end of the year. Although there will likely be some consistency in regulations as a result, global suppliers will still need to populate multiple UDI databases.
As those most obviously in the wake of UDI regulation, packaging and labeling professionals can play an important role in socializing the need for a holistic approach to UDI within their organizations. By planning now to derive the most benefit from what will be a required investment, medical device companies can be better positioned for many of the challenges that health care reform poses.
For more information about UDI, visit these Web sites:
• www.fda.gov/udi
• www.thehealthcarehub.com/search/label/UDI
• www.healthcarepackaging.com/search/site/UDI
--Article contributed by Karen Conway, executive director of industry relations for GHX, a healthcare technology company that helps hospitals and the suppliers they work with increase efficiency, lower costs and, ultimately, provide better patient care. GHX helps automate and eliminate manual supply chain processes. Conway works with industry associations, standards bodies, government agencies, analyst firms, academic institutions, and the media to identify opportunities for hospitals and suppliers to improve business and clinical performance.
Companies in this article