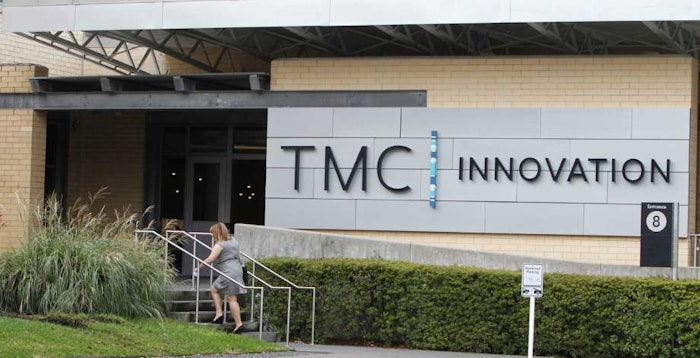 An August 10th article from PRNewswire reported on Texas Medical Center (TMC) Innovation Institute's newest class of startups accepted into its accelerator program, TMCx. The 11 companies will spend the next 15 weeks learning and collaborating with industry experts to bring their products from concept to commercialization. In addition, they'll gain access to stakeholders in the 56 member institutions within the TMC in an effort to meet the needs of their patients. Hailing from all over the country, the third class of TMCx participants includes:
Allotrope Medical (Houston) provides precise ureter identification during minimally invasive surgery.
Bloom Labs (New York) has a credit-card sized rescue inhaler for asthmatics.
Blumio (San Francisco) is creating a sensor that can measure blood pressure continuously, without the need to rely on the use of an inflatable cuff.
Briteseed (Chicago) develops smart surgical tools that make surgeons more confident.
Flexios (Houston) provides streamlined surgical solutions for tendon repair that improve strength, smoothness, and patient satisfaction.
IntuiTap Medical (Houston) has a handheld device that eliminates the guesswork from spinal taps.
NovaScan (Milwaukee, Wis.) is pioneering an oncology diagnostic platform that provides highly accurate, instantaneous detection of cancer without capital equipment.
Otricath (Houston)is a catheter system changing the rules in the delivery of liver cancer treatment.
Voyager Biomedical (College Station, Texas) is creating a better solution for vascular access in dialysis patients.
WeaRobot (Monterrey, Mexico) is an active exoskeleton for seniors and the physically impaired.
WestFace Medical (Seattle) puts imaging at the tip of any needle providing clinician guidance to improve clinical outcomes, lower costs and increase patient satisfaction.