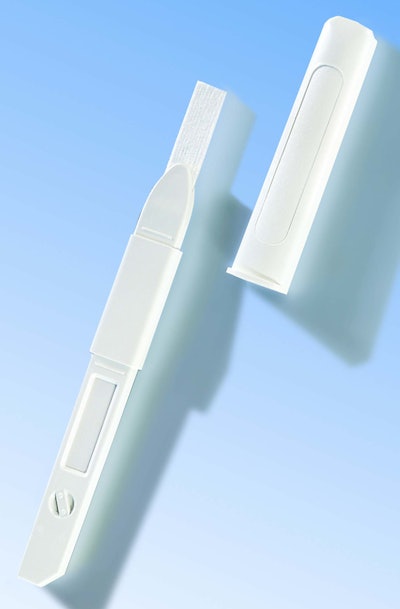 Süd-Chemie Performance Packaging, a member of the Clariant Group, offers a solution to meet growing demands from medical diagnostics and device customers for improved protection against excess humidity.
Süd-Chemie's anti-dusting Advanced Desiccant Polymer (ADP®) delivers adsorbent capabilities that are integrated directly into thermoplastics used in packaging or the device itself. The benefits of this technology include protection throughout the shelf life of the diagnostic or device, a wide choice of materials and processing methods, and the ability to customize adsorption kinetics to create an optimal end product. 

For manufacturers of in-vitro diagnostics or combination products, ADP provides protection and eliminates the need for separate desiccants, thanks to seamless integration with thermoplastics. Additionally, ADP helps customers differentiate their products through maximized shelf life and higher accuracy, which can also reduce the chance of costly recalls.
Moisture is a major pathway to degradation for diagnostics and devices. By protecting the microbiological stability of in-vitro diagnostic (IVD) reagents and drug-device combination products against humidity, ADP helps avoid false readings and improve diagnostic accuracy for medical conditions.
By eliminating the need for extraneous desiccants such as sachets, ADP enables greater design freedom and optimization of valuable space. Possibilities for creating distinctive packaging or device components could include, for example, the polymer embedded in a thermoplastic and injection-molded as a single component or extruded as part of a multilayer package system.
Companies in this article