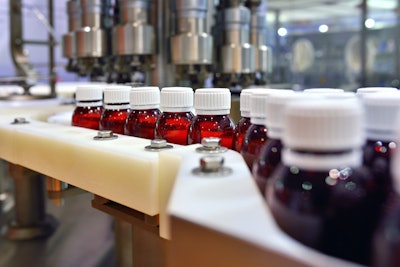 Given the rise in population, urbanization, an aging population and an increase in healthcare spending, demand for healthcare products has risen— followed by increased demand for healthcare packaging.
The healthcare packaging market, according to market research company Commodity Inside, is "an essential, though tiny component of the healthcare industry."
Commodity Inside says, "Every country wants to improve its healthcare system to meet demand pressures. On average, 10% of the Gross Domestic Product (GDP) in the world was spent in the health sector in 2013. Healthcare spending increased faster than economic growth across OECD countries over the past 20 years." OECD, notes Wikipedia, is the Organization for Economic Co-operation and Development.
Global demand for healthcare packaging materials reached $65.8 billion in 2015, which showed year-on-year growth of 5.6%, according to Commodity Inside. The growth was mainly driven by Asia while other regions have also registered notable growths and remained supportive in driving the global demand.
These details are reported in the firm's "The Global Healthcare Packaging Market out to 2026."
Commodity Inside anticipates that global demand for healthcare packaging will increase at a CAGR of 5.3% over the next decade. Demand for healthcare products as well as developments in medical practices will determine the growth of the market. In addition, demographics changes, macroeconomic indicators, growth in emerging markets, new regulations and changes in the healthcare sector will play a pivotal role in determining the global healthcare packaging market.