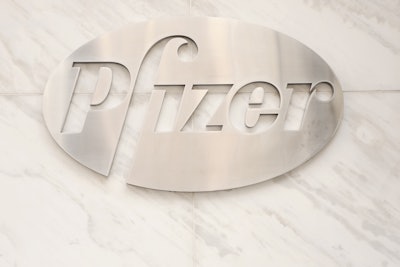 In a financial move with global implications in the pharmaceutical industry—and likely beyond—New York-based Pfizer Inc. and Allergan plc, Dublin, Ireland, announced that the companies entered into a definitive merger agreement under which Pfizer, a global innovative biopharmaceutical company, will combine with Allergan, a global pharmaceutical company and a leader in a new industry model called Growth Pharma, for a total enterprise value of approximately $160 billion.
Reuters reported that Allergan's acquisition of Pfizer, "would also be the biggest-ever instance of a U.S. company re-incorporating overseas to lower its taxes. U.S. President Barack Obama has called such inversion deals unpatriotic and has tried to crack down on the practice." The Nov. 24, 2015 article also quoted Republican presidential candidate Donald Trump as saying, "The fact that Pfizer is leaving our country with a tremendous loss of jobs is disgusting."
A Nov. 22 wsj.com article pointed out, "The deal will be technically structured as a reverse merger with Dublin-based Allergan, which is smaller, buying New York-based Pfizer."
An Associated Press story published in the Nov. 24 Milwaukee Journal-Sentinel said the deal "would slash its [Pfizer's] tax rate from about 25% to 18%," saving the company millions in U.S. taxes.
That wsj.com story brought up another key issue about the Pfizer-Allergan announcement: "The combination would further the rapid pace of consolidation in health care, in which companies of all stripes—from insurers to hospitals—have been linking arms to position themselves better in an environment of dramatic change as a result of the Affordable Care Act and other developments."
A Nov. 23 newyorker.com headline read, "The Pfizer-Allergan Merger Is A Disgrace." Story author John Cassidy said in the article, "Even though the Obama Administration doesn't have the legal powers to block the Allergan transaction, it should seek to shame Pfizer and its board of directors into calling it off."
A press release on Allergan's website said the following: "The proposed combination of Pfizer and Allergan will create a leading global pharmaceutical company with the strength to research, discover and deliver more medicines and therapies to more people around the world," said Ian Read, Chairman and Chief Executive Officer, Pfizer. "Allergan's businesses align with and enhance Pfizer's businesses, creating best-in-class, sustainable, innovative and established businesses that are poised for growth. Through this combination, Pfizer will have greater financial flexibility that will facilitate our continued discovery and development of new innovative medicines for patients, direct return of capital to shareholders, and continued investment in the United States, while also enabling our pursuit of business development opportunities on a more competitive footing within our industry."
"The combination of Allergan and Pfizer is a highly strategic, value-enhancing transaction that brings together two biopharma powerhouses to change lives for the better," said Brent Saunders, Chief Executive Officer, Allergan, in the press release. "This bold action is the next chapter in the successful transformation of Allergan allowing us to operate with greater resources at a much bigger scale. Joining forces with Pfizer matches our leading products in seven high growth therapeutic areas and our robust R&D pipeline with Pfizer's leading innovative and established businesses, vast global footprint and strength in discovery and development research to create a new biopharma leader."
The Allergan/Pfizer release noted that the completion of the transaction "is expected in the second half of 2016, and is subject to certain conditions, including receipt of regulatory approval in certain jurisdictions, including the U.S. and European Union, the receipt of necessary approvals from both Pfizer and Allergan shareholders, and the completion of Allergan's pending divestiture of its generics business to Teva Pharmaceuticals Ltd., which Allergan expects will close in the first quarter of 2016."
Companies in this article