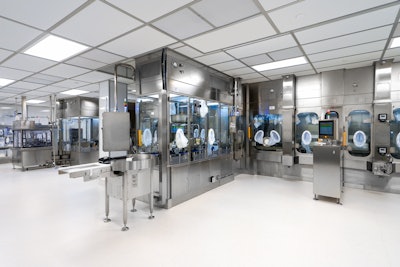 Berkshire Sterile Manufacturing (BSM) is an American contract manufacturing and development organization (CDMO) that performs filling and packaging of injectable drugs for the pharmaceutical and biotech industry.
With the mission of providing the safest sterile drug products for clinical use and small-scale requirements possible, BSM has consistently grown and, in 2021, called for a new, fully automated, 100% isolator-based, flexible sterile filling line with a freeze dryer able to process vials (bulk and RTU), syringes, and cartridges.
Initially, BSM evaluated local partners and commissioned machines from five different suppliers: a filling machine from Colanar, a capping machine from Genesis, and a freeze dryer from IMA. Finally, Steriline was asked to provide the complementary machines, isolators, and a Robotic Tub Decontamination System (RTDS2) for RTU tubs by UV built by Claranor to complete the line and incorporate all the equipment in a unique, turn-key design.
Steriline, an Italian manufacturer of fill/finish lines for aseptic processing of injectable drugs, recently delivered the integrated line to process glassware both in bulk and in ready to use (RTU) tubs to BSM. "We selected Steriline to work with several other selected equipment manufacturers to fully integrate and create a state-of-the-art, isolator-based sterile filling line because they were a reputable company with a solid track record for providing a high-quality product," says Shawn Kinney, CEO at BSM. "This filling line incorporates innovative technologies never used before in small volume aseptic fillers setting a new standard of sterility assurance and technology in aseptic manufacturing."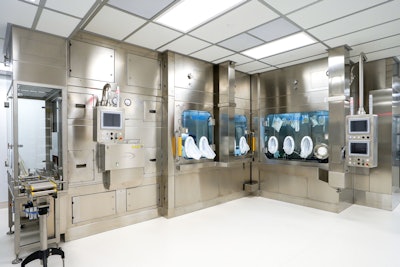 The five providers joined forces and worked together for the first time to deliver the solution by 2022. "Bi-weekly meetings have become a fixed appointment for more than a year, requiring constant commitment also from the management point of view to update all players," explains Eleonora Rizzi, project manager at Steriline. "BSM shared an agenda of topics in preparation for each meeting and, depending on the issues, we involved our technicians to ensure a quality sharing of information with the other teams."
A series of additional one-to-one meetings among suppliers were made to solve technical issues, from dimensions to speed and capacity, and to integrate the Supervisory Control And Data Acquisition (SCADA) systems of the machines.
The line's flexibility is a core value. It processes up to 3,000 units/hour from 2R to 100R vials in RTU tubs, from 0.5 mL to 5 mL syringes and 3 mL cartridges. In addition, the system can manage vials in bulk from 2R to 100 mL-VI53 with an overall production capacity that ranges between 3,000 units/hour to 900 units/hour.
Ron Trefzger, associate director of engineering at BSM, recounts the complexity yet efficiency of this project led by Steriline as provider of the majority of the machines. "Integrating equipment from five companies into one line was a huge project. We asked for a completely unique design and process flow to be able to process multiple container types and sizes in order for the line to fit our needs," Trefzger says. "Steriline has been instrumental in designing a solution to meet our needs and incorporating equipment from other suppliers to create a flexible, high-quality, and innovative line. Communication was constant, and progress was steady."
After the installation, which increases BSM's production capacity allowing the company to serve clients further in their clinical studies and attract new ones for flexibility and state-of-the-art equipment, Steriline has also planned a training course for BSM on the new isolator system.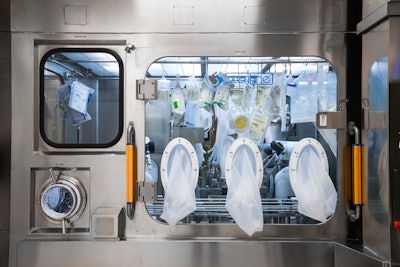 —Edited by Keren Sookne
Companies in this article