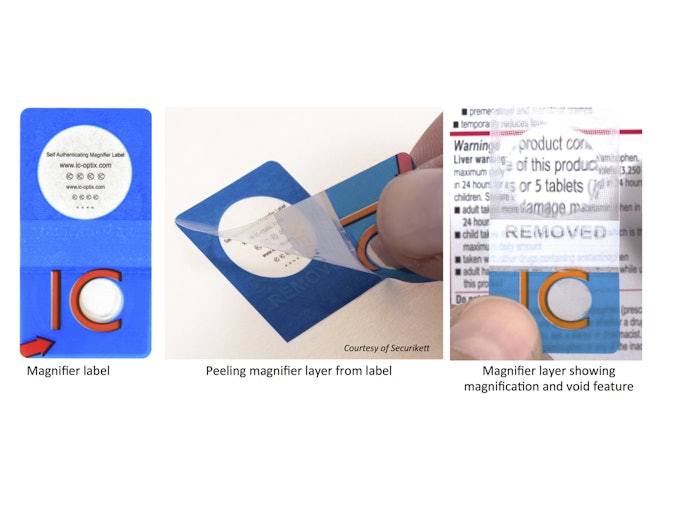 The IC Optix® magnifier label incorporates a thin magnifier lens layer into a conventional label construction to provide a convenient vision aid for the consumer.
The lens layer can be peeled up and used to read important product information that is often too small for many people to read without a vision aid.
The magnifier label technology helps ensure compliance with important product information and reduces chance of medical error associated with difficulties in reading small font.
The magnifier label technology also serves as a consumer facing anti-counterfeit feature since it is difficult to copy and contains proprietary overt and covert elements.
Companies in this article