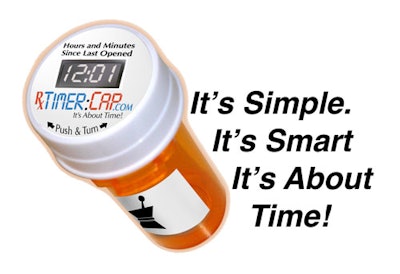 Packaging receives more than its share of
bashing
in the media, so it's good that various competitions
recognize packaging
for a numerous array of benefits. My hat's off to packages employing technology to benefit consumers, particularly when their health is at stake. Here are some recent examples of innovative packages in the healthcare sector:
• For those of us who sometimes forget to take our medications, or don't recall if we've already taken them, a
CNN article
describes several emerging technologies that can help.
Proteus Biomedical
, for example, is developing a pill that contains medicine and a tiny sensor chip made of food and vitamin materials. The patient's stomach acid activates the chip, which sends a signal to a waterproof skin patch worn by the person. When the person comes within 20 feet of his or her phone, data about heart rate, temperature, etc., is sent to Proteus for processing to help doctors treat patients. "
Novartis AG recently
invested $24 million in Proteus to secure licenses and options on the company's drug-delivery technologies," says the CNN story. It notes that the product should be on the market by next year.
• The CNN article also mentions an implantable glucose monitor from
MicroCHIPS
"that delivers wireless measurements for diabetics."
•
Vitality's GlowCap
, says the story, is "packaging for your pill bottle that flashes orange when it's time to take your medication, then plays a melody if you haven't taken medicine within an hour. It comes with a nightlight that communicates wirelessly with the cap, and also turns orange at pill time."
• An
RxTimerCap
(shown above) employs a built-in LCD timer on the top of a vial pill cap that visually shows patients the number of hours and minutes since the bottle was last opened. The cap is designed to offer child-resistance and easy opening.
At
Interphex 2010
in New York in late April, the Healthcare Compliance Packaging Council will select its "Compliance Package of the Year."
Entries will be accepted
through March 15.
Kudos to all of you professionals that continue to drive healthcare packaging innovation!
—Jim Butschli, Editor