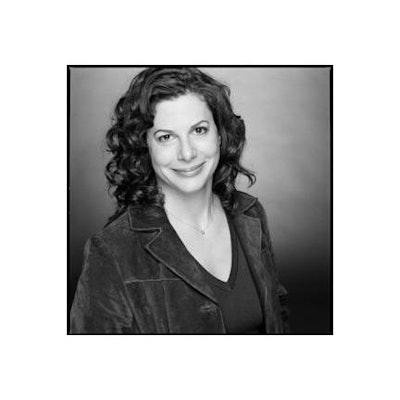 When President Obama signed H.R. 3204 into law in late November 2013, it provided some clarity for manufacturers regarding serialization and e-pedigree regulations. Before the signing, however, uncertainty about the topic had Healthcare Packaging readers seeking more information. Not surprisingly, articles touching on these subjects were prevalent in this "Top 10" list of stories that ran on www.healthcarepackaging.com during 2013.
International issues, in India and China in particular, also ranked highly among the most-read stories of 2013, as did packaging technology-related articles. Below, we present this year's list, from 10th-most read to the top-read story:
10. China making noise in medical device, pharmaceutical markets
China continues to draw reader interest, as evidenced in this report that noted that country became the second-largest global medical device market. A GBI Research report noted, "The Chinese pharmaceutical market has the world's largest manufacturing capabilities, producing more than 4,500 drugs and exporting various pharmaceutical products to the global market." Healthcare reform, a rapidly aging community, and an increasingly overweight population were said to be driving value of the Chinese pharmaceutical market.

9. Surgical kits 'Empower' Medline
When this author visited Medline Industries, it was apparent that the privately held manufacturer and distributor took considerable pride in its business and packaging. That apparently resonated with Healthcare Packaging readers, who learned how the company's new surgical procedure kit ID system could be used to improve patient safety and reduce operating room staff confusion.

8. Patient adherence goals drive Walmart's new compliance pack launch
When Walmart speaks, people listen. Or in this case, read. In early 2013, Walmart and Sam's announced that 4,600 of its pharmacies would add the new sustainable calendar-style ecoslide-RX® pack from Keystone Folding Box Co. The portable packs aim to increase patient adherence to medication regimens.
7. Stirring the pot of package innovation
Sometimes we learn from other industries. In this instance, LiDestri Food & Beverage discussed how it was planning to expand into pharmaceutical, nutraceutical, and cosmetic applications with new multi-compartment flexible pouches. Though not yet commercially available at the time of publication, the collapsible container drew reader interest as it discussed the pack's several compartments, which could allow different contents to be mixed by rupturing internal seals.

6. Container company supports childproof packaging for marijuana products
Posting a story on this subject concerned this author, yet the fact that the article ranked so highly speaks for itself. Specifically, this article looked at how medical wellness container wholesale distributor Kush Bottles urged Colorado lawmakers to support a Task Force recommendation that marijuana products would have to be sold in childproof packaging.
5. Video: Robotic case erector/loader with track and trace technology
OK, so normally this list would only include editorial copy, but video continues to be a powerful way to deliver a message to the Healthcare Packaging audience. This particular video looked at an ESS Technologies robotic case erector/loader integrated with the Antares tracking system software and Omnivision bottle tracking system for serialization and aggregation.

4. Boosting security in the pharmaceutical supply chain with serialization
This contributed article pointed out that much of the information that companies collect to track products is not enough to manage risk. The article noted that while many manufacturers have adopted serialization by marking and coding products to help trace pharmaceutical products, there are still many relying only on enterprise systems and warehouse management systems to monitor products.

3. Pharmaceutical serialization: Should you wait?
Before President Obama signed H.R. 3204 into law, Contributing Editor and RxTrace Author Dirk Rodgers reported on an exclusive Healthcare Packaging survey that revealed that half of pharmaceutical respondents had yet to begin serialization projects, and more than 25% of them did not plan to spend money on serialization in 2013.

2. 10 steps to improve efficiencies in the pharmaceutical supply chain
This article supplied by Cold Chain IQ reported on 10 steps that could be taken to improve efficiencies and attempt to cut costs in the pharmaceutical supply chain, including cutting out the wholesaler, selling more product, and improved product tracking.
1. Special report: Dirty medicine
Author Katherine Eban's (shown here) book "Dangerous Doses," exposed the dark side of America's pharmaceutical trade. Here, the investigative journalist looked at the epic inside story of long-term criminal fraud at Ranbaxy, the Indian drug company that makes generic Lipitor for millions of Americans.

Companies in this article