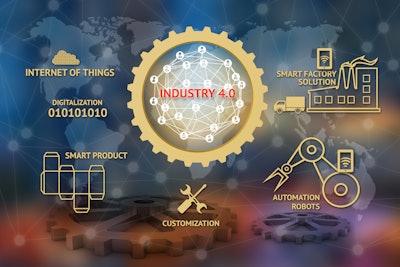 Recent DHL research surveyed nearly 350 supply chain and operations professionals, revealing that even though more than 75% of businesses recognized the benefits of information technologies, 95% of companies have yet to realize the full benefits of digitalization technologies for their supply chains.
The research expressed concern that supply chain companies struggling to keep up with digitalization would fall behind competitors that did. Behind the slow adoption, said survey respondents, were hardware reliability concerns, organizational resistance to change, and insufficient or prolonged return on investment.
A similar perspective was reported in a March 21 siliconrepublic story in which author John Kennedy interviewed Scott Lawson, PwC UK Director for Pharma and Life Sciences. "Lawson pointed out that while the pharma industry is moving from a human-based ecosystem to a machine-based digital ecosystem, this evolution isn't happening fast enough." The article posited that Industry 4.0 presents opportunities that extend from patients to clinicians to drug manufacturing to health insurance and to regulatory matters.
Could it be that the perceived "slow uptake" on such technologies stems from insufficient knowledge of technologies such as blockchain, the Internet of Things, Artificial Intelligence, big data analytics, etc? Or that even terminologies and buzzwords cause uncertainty? Take, for example, the following terms, and what's the difference between digitization, digitalization, and digital transformation?
Digitalization, according to Gartner's IT Glossary definition, "is the use of digital technologies to change a business model and provide new revenue and value-producing opportunities; it is the process of moving to a digital business." How to take advantage of these opportunities and knowing what organizational benefits they can provide may require additional education.
Below are several resources exploring the potential opportunities of digitalization in the life science businesses:
• IMD Digital Supply Chain Management Program
• Forbes' Roadmap to a Digital Supply Chain
Companies in this article