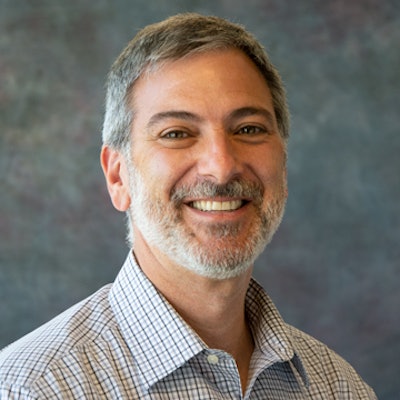 Mike Stein, Global Marketing Director at Signode, spoke to the crowded Innovation Stage audience today at PACK EXPO about optimizing transit packaging. Stein presented Signode's Packaging Optimization Curve—and suggests manufacturers find the sweet-spot between packaging investment and packaging value. Stein said manufacturers don't want under-packed products during transit, which can cause handling concerns, product movement and damage, nor should products be over-packed, which causes unnecessary dunnage costs and waste, with limited benefits.
Stein's first step to optimization is to assess one's packaging requirements, operating requirements and cost factors:
Packaging Requirements – what is it you're shipping?
Packaging method
Load type and dynamics
Shipping modes
Storage location
Handling considerations
Operating Requirements – how do you want this end of line packaging to behave from an operational perspective?
Capacity/production rate
Material handling/automation
Productivity/maintenance
Labor considerations
Costs – how do you measure?
Capital Requirements
Cost per unit
Minimizing claims
Theft prevention
The second step is to recommend packaging optimization and make trade-offs with different solutions; from pack to bundle to pallet to warehouse and finally transport. What combination of products is going to offer the lowest level of investment that will fully protect the product?
Step three is to validate, or test, and Stein recommends using an ISTA certified testing laboratory, although other testing sites are available. Rough handling, impact tests and environmental chambers are all available tests through ISTA, and Stein said it's worth testing the recommended solution before investing in equipment or switching consumables or configurations.
(ISTA also has research topics to eliminate over-packing, research transit damage scenarios and test protocol for e-commerce shipping systems. For more information look here.)
And finally, step four is to implement a coordinated execution with a commissioning plan, training and implementation, performance monitoring and support and service.
Companies in this article