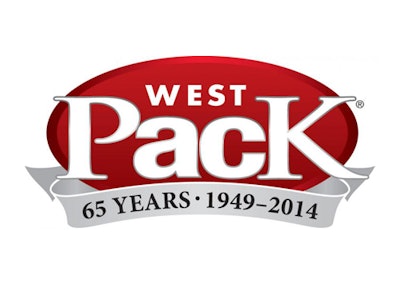 Once again, Westpack will feature world-class suppliers, hands-on access to the newest packaging technologies and concepts, quality materials and resources, and an opportunity for attendees to network with industry leaders and peers. Attendees can connect face-to-face with their current suppliers and find new suppliers they didn't know existed. It is these serendipitous meetings and the stimulating environment that help engineer fresh ideas and innovation.
Free opportunities on the show floor include:
• Innovation Tours – Navigate the show floor with a field expert to see the newest technology, innovations, and industry trends. Tours will be 60 minutes and visit approximately eight booths. RSVP on the website.
• Peer-to-Peer Speed Networking – On Wednesday, February 12 at 2:00 pm, maximize your visit and make beneficial new connections with like-minded professionals at the complimentary new Speed Networking event. Take advantage of this highly effective and fun event to gain industry knowledge and establish new alliances with your industry peers to help advance your objectives. Register to attend WestPack and then watch your inbox for details. No solicitation of services or products please, as this is a peer-to-peer networking session.
• The Center Stage and Tech Theater – Over 50 educational sessions on the show floor where you can meet real-life masterminds, mingle with industry insiders, see products deconstructed, and discover solutions.
Registrants to WestPack also gain entrance into: MD&M West, ATX West, Pacific Design & Manufacturing, PLASTEC West, Electronics West, and AeroCon. More information, including speakers and a detailed agenda can be found at www.WestPackShow.com/Features